Go Back
Forgot your password? Click here
Please Choose One:
Or
Professional Accounts
Licensed salon & spa professionals can set up a Professional Account which entitles them to professional only pricing, professional only promotions and additional educational and marketing resources available to our salon & spa customers.
If you already have a Professional Account with us, please sign in below with your email and password in the "Sign In to My Professional Account" section.
To create a Salon - Spa Professional Account, please enter your email and a valid Cosmetology License in the section called "Create a Professional Account" below and click the "Create Account" button. You will then be asked for additional information.
Sign In to Your Professional Account
Create a Professional Account
Welcome!
Please Choose One:
Or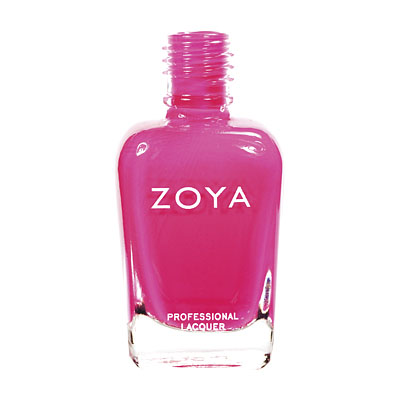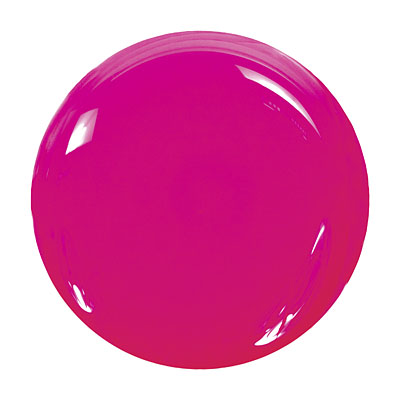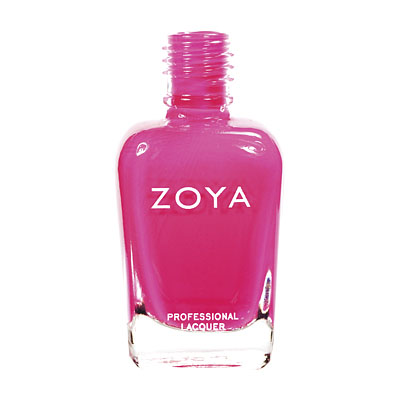 Ali
Description
Ali by Zoya can be best described as: Ultra-bright warm medium neon pink creme.A fluorescent shade for maximum impact.
Family -
Pink
Finish -
Cream
Intensity -
5 ( 1 = Sheer - 5 = Opaque )
Tone -
Warm
Instructions
For Best Results

Step 1

Clean the nail plate with Remove Plus ( Remove+) nail polish remover and nail plate cleaner

Step 2

Choose and apply the right base coat:

Zoya Anchor for regular healthy nails or
Zoya GetEven for nails with ridges

Step 3

Apply 2 coats of your favorite Zoya Nail Polish Color

Step 4

Apply a coat of Zoya Armor Top Coat

Step 5

Drop one drop of Zoya Fast Drops to the base of your nail bed

Results

Following these 5 steps guarantees up to 14 days of wear on natural nails.
Nail Polish: Maximizing Wear
Average Rating
Write a Review
Read Reviews (11)
Product Q&A
Zoya Nail Polish | AliLove
I had to get Ali, partly because of the whole glowing, neon pink thing, and also I`ve heard it`s the polish in the opening credits of PLL ;) I love Ali! Super shiny with a top coat, and wears amazingly well.
1/5/2013
raina
Zoya Nail Polish | AliBright!
I chose Ali because it shares a name with my daughter. I didn`t really like the picure on the Zoya website but after googling swatches I thought I would like it... well, it arrived, and I LOVE it! It is a super bright, neon-ish pink! I say neon-ish because it doesn`t look neon in some lights, and others it does. The finish is a little different, almost a satin finish, so I suggest using a top coat if you like shiny/glossy polish. Coverage and application is amazing. So happy with it!
5/6/2012
Alismama
Location-Davenport, Iowa
Zoya Nail Polish | AliGlow in the dark...finally
I finally found the neon shade I have been looking for....love it!
1/3/2012
Gatorgal
Location-Tennessee
Zoya Nail Polish | Alineon in a bottle
this is definitely more neon and super opaque. more suited for a teenager or child. needs a topcoat to give it shine. super beautiful though and my girls` fav polish!
10/13/2011
luvnotoxins
Zoya Nail Polish | AliRetina-burning awesomeness
I love this color; it looks great on my toes! I would say it`s slightly more coral/warm-toned than the swatch looks here. Opaque in 2 coats and wore great on my toes.
10/5/2011
hannajoh
Location-Michigan
Zoya Nail Polish | AliPerfect pink!
Fantastic formula and HOT pink shade! The perfect pink!
7/9/2011
MH
Zoya Nail Polish | Alihot pink only 10x prettier
I bought this for my 13 year old picky daughter and she loves the color. I only wish I would have bought another bottle for myself.
5/25/2011
misti starr
Location-oregon
Zoya Nail Polish | AliSuper bright, perfect pink!
I`m not a pink girl. Zoya makes a million, but I own maybe five. This is compared to the dozens of blue and green polishes I wear on a usual basis. But Ali is super bright, super pink, yet totally fun and wearable. It applies really well and dries ridiculously fast too thanks to its neon quality.
5/8/2011
KimMeyer
Zoya Nail Polish | AliHot!
My 12 year old absolutely loves this color. I bought it as a present for another girl who bares the same name as the polish, but my daughter refused to give it away. It is very bright, but really fun and flashy. I would wear this color as well on a nice summery beach day!
5/1/2011
jolantah
Location-Nashua, NH
Zoya Nail Polish | AliNot what I thought it`d be :/
This color is fun and pretty, but it doesn`t look the same as it does online. In person it looks like neon pink, whereas online it`s a bit darker. It worked out because I gave it to my sister who adores it, and now she`s a Zoya fan too.
3/9/2011
Lindsay
Location-ct
Zoya Nail Polish | AliFAVORITE Pink!
This color is GORGEOUS, and the picture/swatch doesn`t do it justice. It`s a creamy, somewhat neon, hot-pink, and has become my favorite pink polish. Applies amazing, dries fast. Very opaque.
1/24/2011
Sammie
Your Review of Ali
Ask a Question
Answer Question