Go Back
Forgot your password? Click here
Please Choose One:
Or
Professional Accounts
Licensed salon & spa professionals can set up a Professional Account which entitles them to professional only pricing, professional only promotions and additional educational and marketing resources available to our salon & spa customers.
If you already have a Professional Account with us, please sign in below with your email and password in the "Sign In to My Professional Account" section.
To create a Salon - Spa Professional Account, please enter your email and a valid Cosmetology License in the section called "Create a Professional Account" below and click the "Create Account" button. You will then be asked for additional information.
Sign In to Your Professional Account
Create a Professional Account
Welcome!
Please Choose One:
Or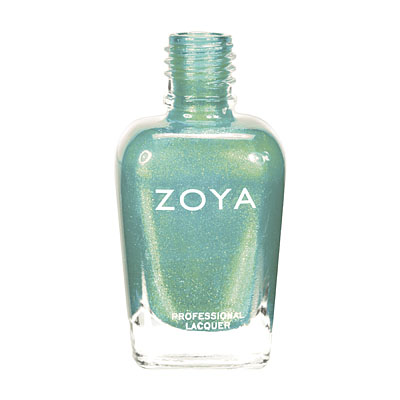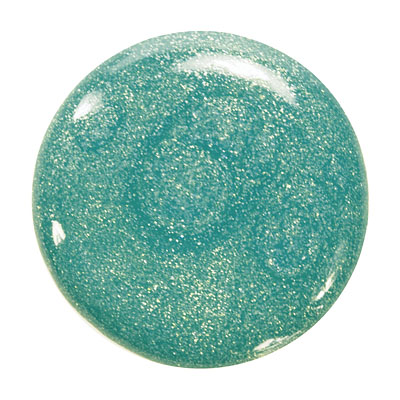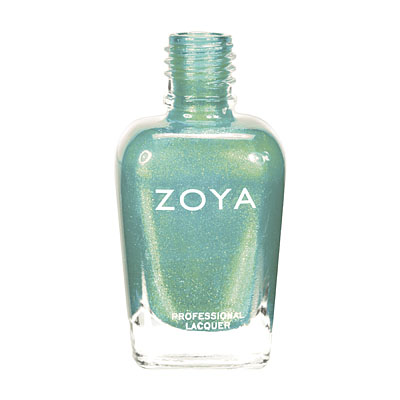 Zuza
Description
Zuza by Zoya can be best described as: Deep, saturated, oceanic turquoise with gold and silver metallic shimmer and a foil-like finish. A beachy, colorful, foil-like shade with the perfect balance between blue and green.


Family -
Blue, Green
Finish -
Foil
Intensity -
5 ( 1 = Sheer - 5 = Opaque )
Tone -
Cool
Instructions
For Best Results

Step 1

Clean the nail plate with Remove Plus ( Remove+) nail polish remover and nail plate cleaner

Step 2

Choose and apply the right base coat:

Zoya Anchor for regular healthy nails or
Zoya GetEven for nails with ridges

Step 3

Apply 2 coats of your favorite Zoya Nail Polish Color

Step 4

Apply a coat of Zoya Armor Top Coat

Step 5

Drop one drop of Zoya Fast Drops to the base of your nail bed

Results

Following these 5 steps guarantees up to 14 days of wear on natural nails.
Average Rating
Write a Review
Read Reviews (8)
Product Q&A
Zoya Nail Polish | ZuzaMore teal than turquoise
Zuza is a great color for summer. Very tropical, bright, and different than any other polish I`ve seen. However, in person it`s slightly darker and more teal-shaded than turquoise. Still a polish I wear often and it looks great on (I have fair, warm-toned skin), but it isn`t as light as the picture makes it seem.
8/22/2012
More teal than turquoise
Location-Chicago, IL
Zoya Nail Polish | Zuzaoceanic
I love this color, looks so glamorous on your nail. The glitters are so fine and opaque that you would only need one coat. Normally certain shades of turquois would make me look too dark. This shade is perfect, not too green nor blue. Work great with my yellow undertone. I am a nail polish junkie and love changing my nail polish color often; however I think if I was forced to use one color forever, this would be it!! LOVE!
6/1/2012
minhphuong_52992
Zoya Nail Polish | ZuzaFavorite Zoya I own
When I first saw this in a review, I didn`t really pay it much attention...but when I took a second look I realized how pretty it was and that I had no other color like it, and so I decided to get it....And I`m so glad I did...the color is even more gorgeous in person, the formula if wonderful (of course, its a Zoya) and you can get away with just one coat...gonna buy a few more bottles cause this is definitely one of my go to colors.
5/29/2012
Ash
Zoya Nail Polish | Zuzameh
I was so excited to get this color because I thought it would be perfect for summer, I was super disappointed when I got it. It is not nearly as bright as it looks online or in the paper ads. To me, it is an okay color, but don`t get this if you are looking for something that pops.
5/20/2012
PNWgirl
Location-Seattle
Zoya Nail Polish | Zuzalove it!
great summer polish
5/18/2012
jlrezendes
Zoya Nail Polish | ZuzaFeelin` the love
First, I`m a harsh reviewer. I rarely give anything above a 3. I`m new to Zoya polish, and this color was my first. WOW! The color is a perfect summer turquoise. It lasted several weeks on my toes and still looked fabulous when I changed polish. Two coats plus a top coat were just right. This will be a regular in my summer polish rotation
5/15/2012
cpanther
Location-Nashville, TN
Zoya Nail Polish | ZuzaI like it
It`s a beautiful color but on the website it advertises it as a turquoise with a gold and silver metallic shimmer but it has more of a silvery turquoise shimmer. I love it!
5/5/2012
jillybug522
Zoya Nail Polish | ZuzaGorgeous
I`m wearing this color for the first time and it is simply gorgeous, the best summery color I`ve found yet. :]
4/16/2012
Nicole
Your Review of Zuza
Ask a Question
Answer Question