Forgot your password? Click here
Professional Accounts
Licensed salon & spa professionals can set up a Professional Account which entitles them to professional only pricing, professional only promotions and additional educational and marketing resources available to our salon & spa customers.
If you already have a Professional Account with us, please sign in below with your email and password in the "Sign In to My Professional Account" section.
To create a Salon - Spa Professional Account, please enter your email and a valid Cosmetology License in the section called "Create a Professional Account" below and click the "Create Account" button. You will then be asked for additional information.
Sign In to Your Professional Account
Create a Professional Account
Welcome!
Please Choose One:
Or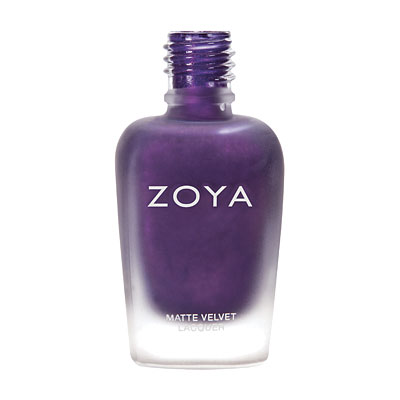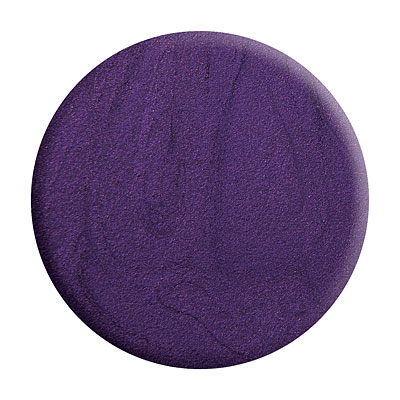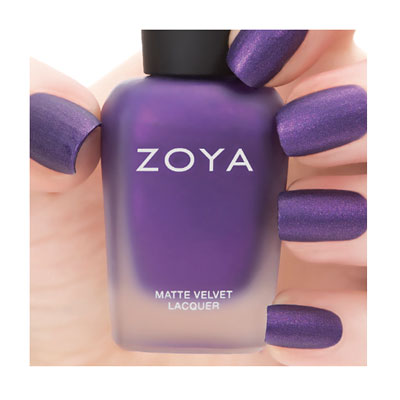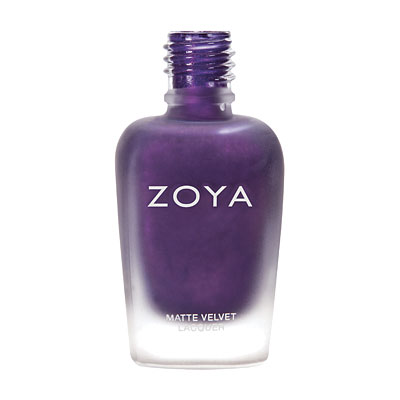 Savita MatteVelvet
Savita by Zoya can be best described as a bold, vibrant medium purple with strong red and gold shimmer with a velvet MATTEVELVET finish. A new take on the matte trend for fall/winter with a pop of bold color.
Color Family -
Purple
Finish -
Matte
Intensity -
5 ( 1 = Sheer - 5 = Opaque )
Tone -
Cool
Please Note: MATTEVELVET nail color by Zoya is not intended to be worn with a base coat, top coat or speed dryer of any kind. Due to the unique matte formulation, color is not as long-wearing as traditional nail color. A completely clean, dry surface yields the best results for matte nail color wear.
Average Rating
Write a Review
Read Reviews(4)
Lend Us A Hand!
Have this shade? Help us build our community of color by tagging your photos
Submit a Pic
View the Gallery
Shade
Spotlight
Join our community - Tag your photos
for a chance to be featured here!
View the Gallery
Click below for more pictures of this shade!
Summary:
4 Review(s)
Question(s) & Answer(s)
Ask a Question
2/23/2012
sickestvendetta6
Location-los angeles, ca
Zoya Nail Polish | Savitaslightly disappointed
This is one of the prettiest matte polishes I have seen in person, a very pretty purple with a slight pink iridescence. I really wish this polish wore better.
I`d had fair warning that matte polish chips very quickly, but was still disappointed that this color lasted less than eight hours before i saw significant chipping. Savita`s quality pales in comparison to Loredana.
2/15/2011
Sarah
Location-Detroit, Michigan
Zoya Nail Polish | SavitaSavita
This was the first matte nail polish I tried and I loved it! The formula went on great, not gloopy at all. I did get a lot of tipwear after the first day, so I tried putting topcoat just on the tips and my nails lasted a week after that, which was awesome. Only complaint is that some of the "matte-ness" was lost as my nails came in contact with lotions and oils, which was a bit of a shame.
11/22/2010
Sparkles007
Location-Milwaukee, WI
Zoya Nail Polish | SavitaAwesome
This is the best matte polish I`ve used. This isn`t a boring matte, it has pink sparkles in it so the matte has a glowing effect. Awesome with a top coat too. Wish it wore longer however, got a day`s wear without chipping which is better than other brands I`ve tried.
5/14/2010
ChocolateBananas
Zoya Nail Polish | SavitaSavvvitta
I have never tried Matte before this color and I have to say that I love Zoya's Formula and this color is really unique.
Your Review of Savita MatteVelvet