Go Back
Forgot your password? Click here
Professional Accounts
Licensed salon & spa professionals can set up a Professional Account which entitles them to professional only pricing, professional only promotions and additional educational and marketing resources available to our salon & spa customers.
If you already have a Professional Account with us, please sign in below with your email and password in the "Sign In to My Professional Account" section.
To create a Salon - Spa Professional Account, please enter your email and a valid Cosmetology License in the section called "Create a Professional Account" below and click the "Create Account" button. You will then be asked for additional information.
Sign In to Your Professional Account
Create a Professional Account
Welcome!
Please Choose One:
Or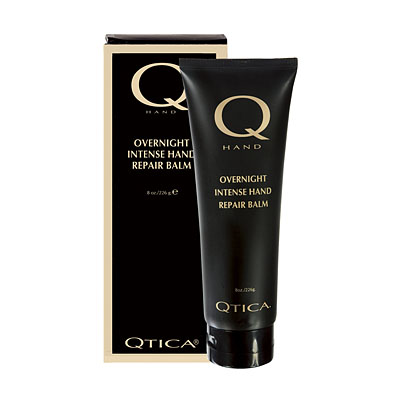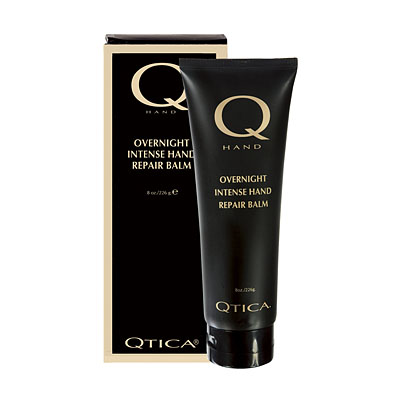 Qtica Intense Overnight Hand Repair Balm 8oz Tube
What is Qtica Intense Overnight Hand Repair Balm
What Qtica Intense Overnight Hand Repair Balm Does
How to Use Qtica Intense Overnight Hand Repair Balm
A thick, rich hand balm for the relief of severely dry, damaged hands
Hands look and feel younger and smoother with QTICA Overnight Intense Repair Balm. The rich, thick balm soothes severely dry, irritated and cracked hands with an intense formula of honey, beeswax, essential oil and vitamins A, C, and E. Anti-aging Retinol Palmitate softens fine lines and speeds cellular renewal so hands never betray age. Used by outdoor athletes and those with extremely thin, sensitive skin to replenish moisture lost during daily activities while preventing further damage.
Professional use: Apply a small amount to the hands as an instant smoother. Can be used with heat and paraffin for a more deeply penetrating therapy. Home use: Apply a pea-sized amount to each hand and massage until absorbed. For best results use daily.
Average Rating
Write a Review
Read Reviews(3)
Lend Us A Hand!
Have this shade? Help us build our community of color by tagging your photos
Submit a Pic
View the Gallery
Shade
Spotlight
Join our community - Tag your photos
for a chance to be featured here!
Submit a Pic
View Gallery