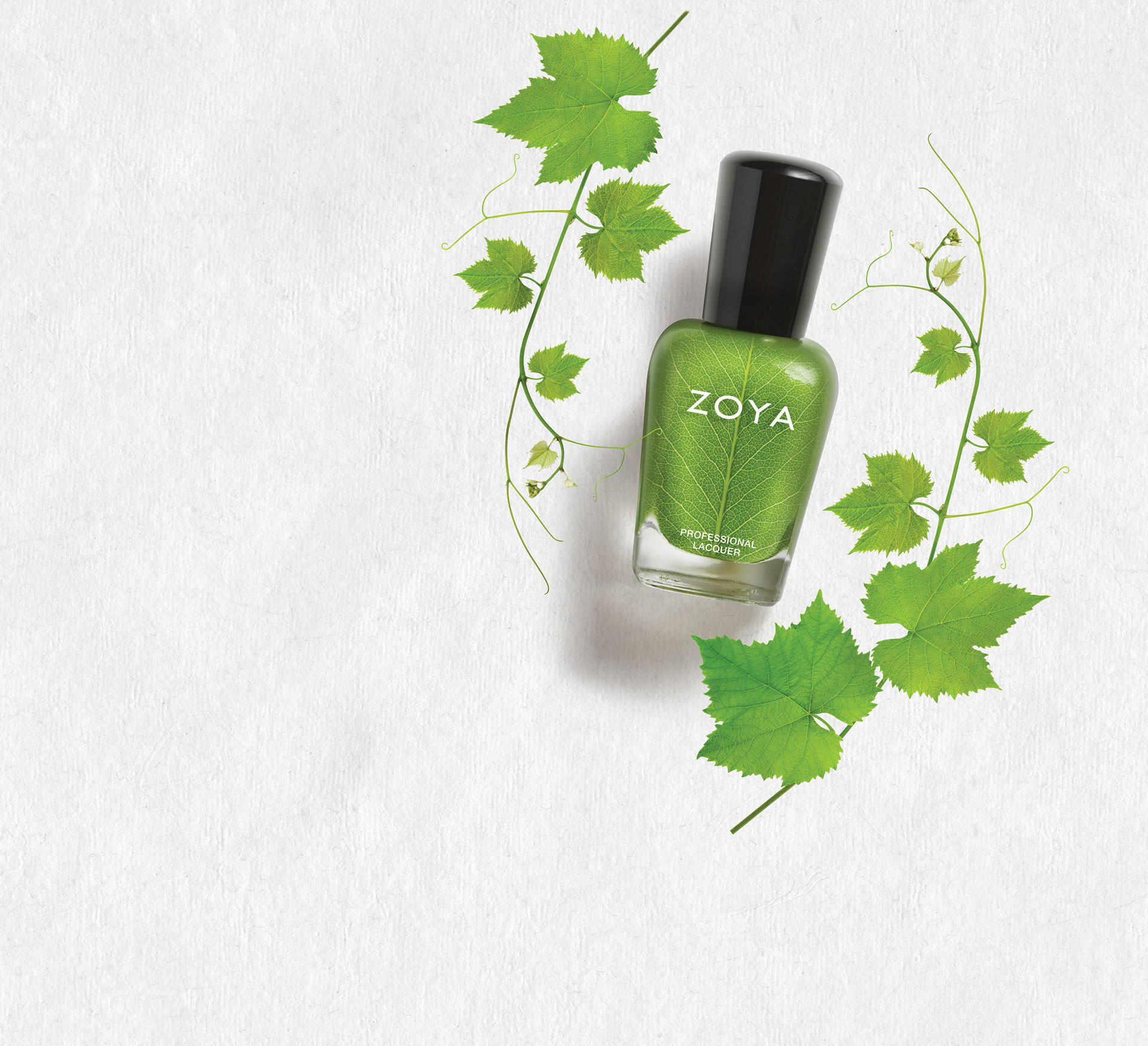 Celebrate earth month with ZOYA!
A Greener Way to Polish Your Nails


Make a difference NOW with Zoya's Earth Month Exchange! Upgrade your nail care routine with healthier, vegan-friendly products and help keep our planet clean and green! Join us in giving mother nature a helping hand and receive 50% off and free standard shipping on orders over $50. By participating in the exchange, you can choose to recycle your old nail polish and cosmetics or donate them to loved ones. Even if you don't have anything to recycle or donate, you can still make a positive impact by upgrading your nail care routine with Zoya's healthier, natural nail lacquer products. After all, that's what Mother Nature does for her nails.

How The Exchange Works…
1. Join us in Giving Mother Nature a Helping Hand and fill your cart with Big 10 Free, Breathable, Vegan Friendly ZOYA Nail Polish or Treatments.
2. Apply Code: EX23 and 50% will deducted from your order immediately. Free standard shipping on orders over $50.
3. Complete checkout and you're all set! If you need further instructions on sending back your unwanted polish, see below.
50% OFF
USE CODE: EX23
Offer valid 4/14/2023 - 4/30/2023 (11:59pm EST)
Returning Your Polish

Once you receive your order, decide if you are going to send in your unwanted polishes for us to recylce or donate them to a local cause. Offer is not contingent on customer returning polish. If you do choose to send us your old polish, we promise to properly dispose of it according to environmental guidelines. If you choose to ship back polishes, please include a copy of your order and make sure to comply with the shipping guidelines by your carrier of choice. You can also send us your old brushes and cosmetics as well.
Ship Your Exchange To:
Art of Beauty, Inc.
c/o Polish Exchange
200 Egbert Rd
Bedford, Ohio, 44146, USA
Terms & Conditions
Offer valid online at www.zoya.com only 4/14/2023 - 4/30/2023. Not valid with any other codes, coupons or promotions. Polish and cosmetics can be from any brand. This exclusive offer is available to all USA and International consumer accounts exclusively on www.zoya.com. Offer is not contingent on customer returning polish or cosmetics. Art of Beauty is not responsible for incorrect addresses, credit card entry errors or any errors outside of our control. Shipping costs on the exchange of unwanted and cosmetics back to us is the customer's responsibility. Please allow up to 6 weeks for shipping and processing. Art of Beauty, Inc. reserves the right to remove any polish that is out of stock from your order, and you will not be charged for these items. Promotional orders are not eligible for return or exchange.