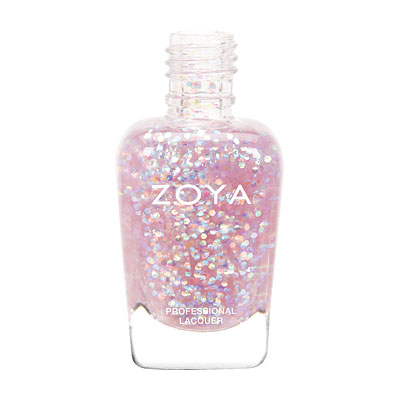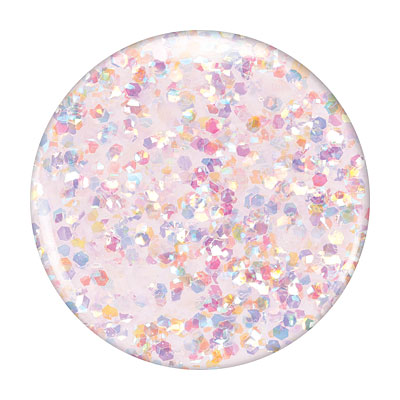 Description
Monet by Zoya can be best described as a multi-colored, cellophane holographic special effect topper. Apply as an accent or use as an overall color changer.
Nail Polish
Color Family:
Purple
Finish:
Special Effect
Coverage:
3 - Coat Coverage
Tone:
Neutral
Instructions
For Best Results
Step 1: Clean the nail plate with Remove Plus ( Remove ) nail polish remover and nail plate cleaner
Step 2: Choose and apply the right base coat: Zoya Anchor for regular healthy nails or Zoya GetEven for nails with ridges
Step 3: Apply 2 coats of your favorite Zoya Nail Polish Color
Step 4: Apply a coat of Zoya Armor Top Coat
Step 5: Drop one drop of Zoya Fast Drops to the base of your nail bed
Following these 5 steps guarantees up to 14 days of wear on natural nails.
Shade Spotlight
Shade Spotlight Join our community - Tag your photos #EverydayZoya for a chance to be featured here!
View the Gallery
Ratings & Reviews
7

Review

s

Please sign in to write a Review



ThePolishFairy
Consumer Review
It had such potential!
11/25/2019
I LOVED this topper when I saw it on the website. It looks like polka dots and was perfect for spring! Unfortunately, when I got it my enthusiasm waned. The glitter applies very unevenly because it`s so chunky, which would be fine if the polish the glitter was in wasn`t so thick! It`s very hard to work with. I`d love to just do multiple coats but the formula is so gunky and thick you have to let it dry forever. I still use it because when you can get the effect right, it`s awesome, but it is very difficult to work with.
KC
-Miami, FL
Consumer Review
-Pretty, but sparse
1/24/2019
Monet is a pretty cellophane color as described. Note, it took three coats to get desired coverage. Also, wish the size of the hex glitter was slightly smaller.
-Fabulous!
2/21/2015
I love this polish! I used it over green and purple nails (Mardi Gras) 6 days ago and it not only doubles as a top coat but it looks great. I got about 10-15 sparkles per nail in one coat (I was trying for not too many) and it`s just enough to add some sparkle. Also, the sparkles are semi-clear so they look a bit different on the different nail colors. The light pink hue to the polish didn`t seem to show up on the nail - but I have mid-dark colors on. Love it!
traceyt
-Fall City, WA
Consumer Review
Gorgeous
5/18/2014
This is a beautiful topper. There really is nothing else like this. Nice pastel holographic pieces. Pretty easy to work with as well. Lots of YouTube videos on this. Definitely worth checking out.
emgonz1975
Consumer Review
Amazing
4/26/2014
I bought this after getting the Awaken swatch card with another order and seeing what it would look like on my nails and over the colors in the collection. A picture of this amazing topper does not do it justice. It jazzes up any color below it and when the light catches it...well, you just truly have to see it in the sunlight to see how it sparkles. It`s gorgeous. It was a little difficult to get off. I wear glitters often so I was prepared, but I finally came to the conclusion that a dip in acetone + pushing the flecks off with a cuticle pusher + a buff is the ticket. It is well worth the effort though. If I ever hear that this one is going to be discontinued, I will be buying a few bottles to keep on hand for when mine runs dry.
Jessie
-Portland, OR
Consumer Review
Pretty but...
4/7/2014
Difficult to remove.
AdoptShelterDogs
-Philadelphia, PA
Consumer Review
So so pretty!
2/26/2014
I put this over Jancyn after a few days for a nice change and boy did it deliver! I hear it looks different over various colors, but I haven`t had a chance to try more yet. I cannot wait to try. The sparkles are buildable. I was happy with just one thin coat, but there`s a lot of options. You can even just do the one ring finger if you like. I love this stuff! It was harder to remove than say regular polish, but not that much extra effort was required. Totally worth it!
Add a Review
Review Guidelines
We want to publish your review.

Please avoid inappropriate language, personal contact information, other brands, and external links.