Professional Accounts
Licensed salon & spa professionals can set up a Professional Account which entitles them to professional only pricing, professional only promotions and additional educational and marketing resources available to our salon & spa customers.
If you already have a Professional Account with us, please sign in below with your email and password in the "Sign In to My Professional Account" section.
To create a Salon - Spa Professional Account, please enter your email and a valid Cosmetology License in the section called "Create a Professional Account" below and click the "Create Account" button. You will then be asked for additional information.
Sign In to Your Professional Account
Create a Professional Account
Welcome!
Please Choose One:
Or

tell us
what
you think!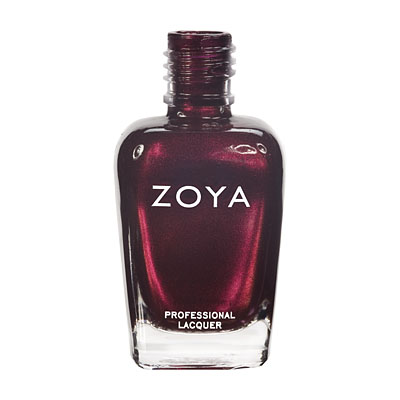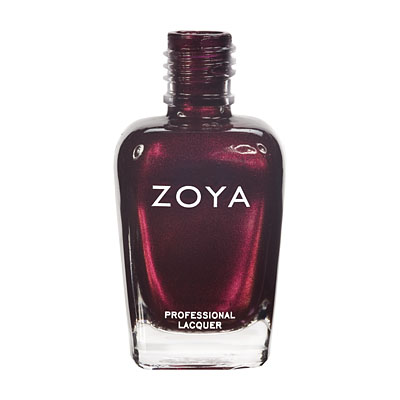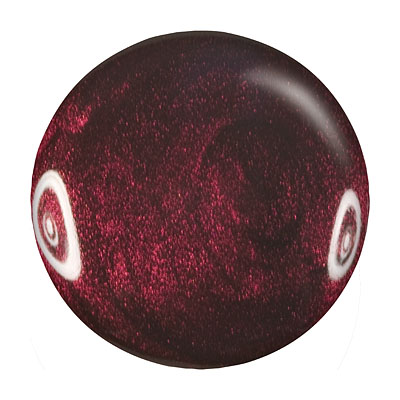 Blair
Read Reviews(6)
Blair by Zoya can be best described as a blackened red wine with a satiny smooth metallic shimmer. This cool-toned, vampy shade has a undeniably mesmerizing depth!
Color Family - Red
Finish - Metallic
Intensity - 5 (1 = Sheer - 5 = Opaque)
Tone - Cool

For Best Results
Step 1: Clean the nail plate with Remove Plus ( Remove ) nail polish remover and nail plate cleaner
Step 2: Choose and apply the right base coat: Zoya Anchor for regular healthy nails or Zoya GetEven for nails with ridges
Step 3: Apply 2 coats of your favorite Zoya Nail Polish Color
Step 4: Apply a coat of Zoya Armor Top Coat
Step 5: Drop one drop of Zoya Fast Drops to the base of your nail bed
Following these 5 steps guarantees up to 14 days of wear on natural nails.
Shade Spotlight
Shade Spotlight Join our community - Tag your photos #EverydayZoya for a chance to be featured here!
View the Gallery
Summary:
6 Review(s)
Question(s) & Answer(s)
Ask a Question
1/12/2016
QT
-Hipsterville
-Juicy Metallic Berries
I usually don`t go for metallic shades, but this color is so gorgeous, pick it up if you can. I have purchased Blair twice now and I love putting a glittery gold or gold/silver mix glitter top coat on top and it just bedazzles. Perfect for the holidays or any day, it is really a wonderful, fun metallic shade.
10/27/2012
Sea Otter
Location-Chicago
Zoya Nail Polish | Blair~ Dramatic, not flashy
I *love* this color. Far darker than anything I have ever worn before, it is an elegant and sophisticated polish that reminds me of the femmes fatales of film noir - someone who could stop anyone in their tracks with just a look. It is a dark burgundy (or blackened cabernet) but still full of sultry life.
11/8/2011
Mel
Zoya Nail Polish | Blair Beautiful!
Such a beautiful color and go`s on perfectly! It reminds me of vampires and I`m not even a Twihard.
5/20/2011
Little Bird
Location-Houston
Zoya Nail Polish | BlairDisappointment
Gorgeous, gorgeous color--I would have to say my favorite red of all time. Deep, subtle, and sexy.
So it`s all the more devastating that the bottle doesn`t last. From the moment the bottle is opened, there`s about a week`s worth of life (maybe 1.5) before the polish gloops up horribly, even if used regularly. I thought it was just that first bottle, but my subsequent second and third had the exact same problem.
Yes, there`s the thinner, but that gives it life for only one day, and honestly, I shouldn`t need to de-gloop my polish after a WEEK. Not at all up to the quality of Zoya`s other polishes.
Five for color, one for longevity, but even giving it an overall three seems wrong.
9/21/2010
Starkstellae
Location-Iowa
Zoya Nail Polish | BlairWine Not?
If your looking for the perfect dark wine color black/red this is the one to get. It`s one of my favorites!!
6/8/2010
NYCGirl
Location-Brooklyn, NY
Zoya Nail Polish | BlairBlair
I love every polish from the pulse collection, but Blair is my favorite. It dried fast and only needed two coats. This color is also really sexy.