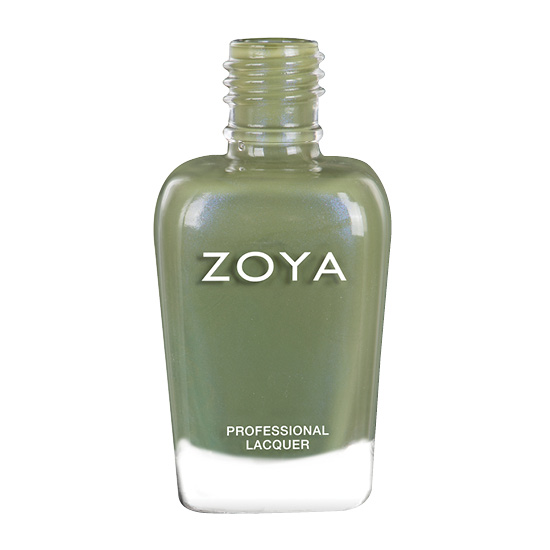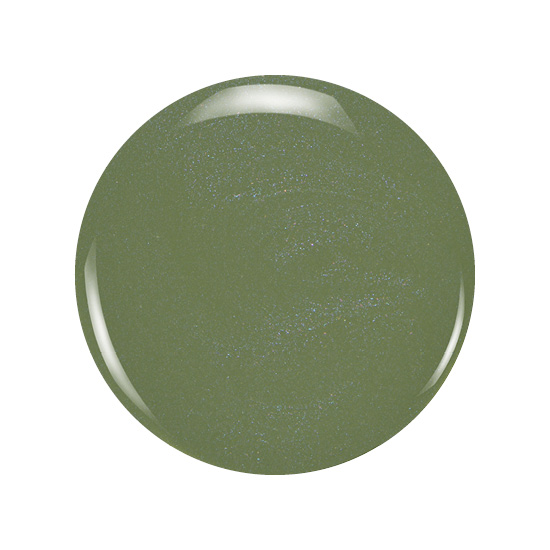 Gemma
4.7
Gemma by Zoya can be best described as a light muted olive green with an overlay of blue and violet duochrome shimmer.Unique, hip and cutting-edge yet subtle enough to suit any wardrobe.
Nail Polish
Color Family:
Green
Finish:
Metallic
Coverage:
2 - Coat Coverage
Tone:
Cool
0.5oz/15mL
Instructions
For Best Results
Step 1: Clean the nail plate with Remove Plus ( Remove ) nail polish remover and nail plate cleaner
Step 2: Choose and apply the right base coat: Zoya Anchor for regular healthy nails or Zoya GetEven for nails with ridges
Step 3: Apply 2 coats of your favorite Zoya Nail Polish Color
Step 4: Apply a coat of Zoya Armor Top Coat
Step 5: Drop one drop of Zoya Fast Drops to the base of your nail bed
Following these 5 steps guarantees up to 14 days of wear on natural nails.
Shade Spotlight
Shade Spotlight Join our community - Tag your photos #EverydayZoya for a chance to be featured here!
View the Gallery
Ratings & Reviews
13

Review

s

Please sign in to write a Review



Kimmi
-Arkansas
Consumer Review
- Love the color, but...
11/27/2018
It is a beautiful and unusual color, with a fun shimmer to it, which I love. However, it takes three coats to look just right. :( This is also one of those colors which only lasts a day on me. So sad about that, but I still love it, and will keep using it.
Zoya Nail Polish | GemmaFun without being childish
6/9/2012
I was worried that the blue/violet duochrome would make this polish look a bit too grade school but my fears proved to be unfounded. Gemma is fun and unique without being childish. I love this color more than I thought I would! I used 3 thin coats for opacity.
Zoya Nail Polish | GemmaMy FAV
3/19/2012
I adore this polish and if I could only have one polish at all it would be this one! The color is super flattering for my fair but golden-toned skin and the duochrome is gorgeous although I wish it a little stronger because the purple is wonderful. Coverage is great too and long wearing with the base and top coat.
lee
Location-Jersey
Consumer Review
Zoya Nail Polish | GemmaA risk
3/14/2012
I was on the fence on a green polish, but went with this one - and it`s become my favorite. The color of grass, it`s really earthy. In the sun, the blue iridescence is stunning, and I`ve gotten tons of complimnets in the 3 days I`ve had it on! It takes on a gray look in normal light, but still so different and classy, and blends with anything outfit, especially denim!
fairykeiley
Location-Phoenix
Consumer Review
Zoya Nail Polish | GemmaPretty
1/18/2012
I found this little beauty at Ulta on clearance for $3.99 Love it!
cocoshan
Location-Atlanta, GA
Consumer Review
Zoya Nail Polish | GemmaLOVE IT!
12/15/2011
This is one of my favorite greens. I love the purple that reflects of it. Super cute!
Jadedraven
Location-NY
Consumer Review
Zoya Nail Polish | GemmaI wanted to love it
7/8/2011
I am a big fan of greens and I love duochrome but this color just doesn`t do it for me. This is the 3rd manicure i`ve done with it and I just find it blah. I don`t really see any duochrome and it looks just sort of muddy and boring on my fingers. I`m putting this in the giveaway pile so that hopefully someone else can love it as much as it deserves :-)
Minty
Location-USA
Consumer Review
Zoya Nail Polish | GemmaUniquely Beautiful!
6/5/2011
Gemma is so amaizng! If you are debating on whether or not to buy it, BUY IT! It`s such a nice olive type green and the blue/violet shimmer is the icing on a delicious cake. Its a little sheer compared to Zoya`s normal formula, but barely. Two coats and you`re golden. I too was unsure about this color--even from seeing swatches and hearing such good things. But I finally caved when I realized I have nothing like this in my collection and it`s a really unique color. Also, the shimmer is not over the top, it`s subtle, but still there. Gemma is truly beautiful. I`m so happy I got it.
Zoya Nail Polish | GemmaMy new fav!
5/3/2011
I love this polish! It`s my new favorite, go to color. To me, this color reads as a neutral but with a lot of personality. It`s a very subtle green, very wearable. Goes on great and looks awesome! Love it!
SurrealBlue
Consumer Review
Zoya Nail Polish | GemmaBeautiful Color, but fairly Sheer
4/29/2011
I was surprised at how sheer Gemma was on application. I put on 2 thick coats and the color is still not opaque. The intensity should only be rated as a 3 in my opinion. The color itself is gorgeous, a beautiful mossy green with subtle blue/violet shimmer. I`ve never seen another green polish as unique as Gemma. I can`t stop looking at my fingers, this color looks amazing with my abalone ring.
pandora`s box
Consumer Review
Zoya Nail Polish | GemmaGemmmmma!!!!!!
2/22/2011
J`adore cette couleur!!!! je veux porter que ça !

Vanessa
Location-Boca Raton
Consumer Review
Zoya Nail Polish | GemmaNeeds a good 3 coats
1/31/2011
This is the color I was most excited about in this collection and I eagerly anticipated putting it on my hands, as I love the duochromes. It`s a very pretty color in the bottle, but it took a heavy 3 coats to achieve opacity which was annoying. Even with the 3 coats it seems a little thin in spots. The color is gorgeous - a murky, muddy green with a definite blue/purple sheen in the duochrome. I`m going to play around with this one more to see if I can achieve the look I want.
fredswife2
Location-St. Louis, MO
Consumer Review
Zoya Nail Polish | Gemma= Subtle duochrome
1/29/2011
Gemma is a unique, almost camouflage green with subtle purple duochrome. The application is a breeze and it dries to a glossy finish that brings out the purple. Unlike anything else I`ve ever owned.
Add a Review
Review Guidelines
We want to publish your review.

Please avoid inappropriate language, personal contact information, other brands, and external links.