Page top
Skip top navigation
Professional Accounts
Licensed salon & spa professionals can set up a Professional Account which entitles them to professional only pricing, professional only promotions and additional educational and marketing resources available to our salon & spa customers.
If you already have a Professional Account with us, please sign in below with your email and password in the "Sign In to My Professional Account" section.
To create a Salon - Spa Professional Account, please enter your email and a valid Cosmetology License in the section called "Create a Professional Account" below and click the "Create Account" button. You will then be asked for additional information.
Sign In to Your Professional Account
Create a Professional Account
Welcome!
Please Choose One:
Or
Back to top
feedback
tell us what you think!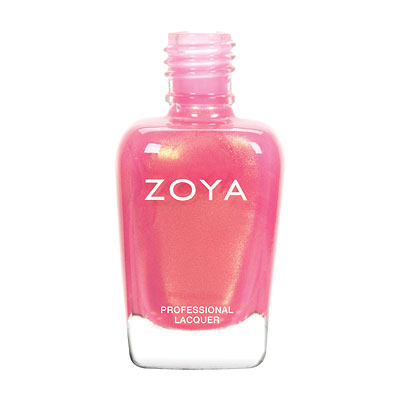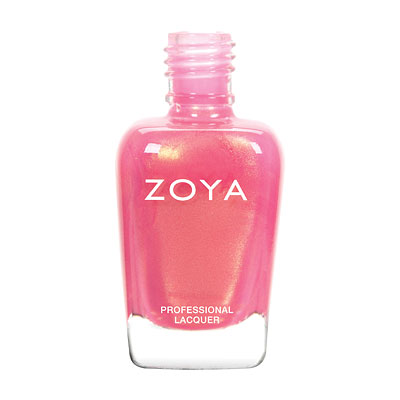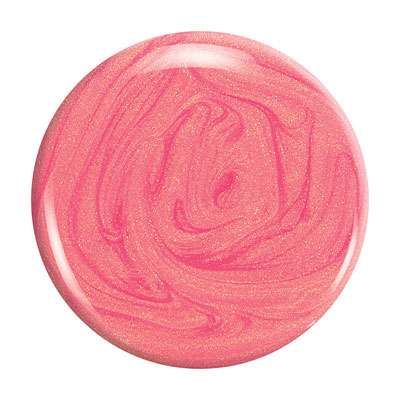 Happi by Zoya can be best described as a pink metallic duochrome. A frosty hint of gold creates a unique peachy-pink
Color Family - Pink
Finish - Metallic
Intensity - 4 (1 = Sheer - 5 = Opaque)
Tone - Warm

For Best Results
Step 1: Clean the nail plate with Remove Plus ( Remove ) nail polish remover and nail plate cleaner
Step 2: Choose and apply the right base coat: Zoya Anchor for regular healthy nails or Zoya GetEven for nails with ridges
Step 3: Apply 2 coats of your favorite Zoya Nail Polish Color
Step 4: Apply a coat of Zoya Armor Top Coat
Step 5: Drop one drop of Zoya Fast Drops to the base of your nail bed
Following these 5 steps guarantees up to 14 days of wear on natural nails.
Shade Spotlight
Shade Spotlight Join our community - Tag your photos #EverydayZoya for a chance to be featured here!
View the Gallery
Ratings & Reviews
Summary:
11 Review(s)
Question(s) & Answer(s)
7/12/2019
Mare 1
-Mentor, OH
-Unique!
Very unique color! I really see lots more peach and gold than pink! Still a beautiful color.
5/14/2016
Toni B
-Great Color
I just received my order from the GMA Deals and Steals promo. I love this color!!! I used it right away with the Zahara color on my ring fingers. Sooo cool. I`m looking forward to trying the other 4 colors soon.
1/6/2013
HH
Zoya Nail Polish | HappiLite color, perfect for Spring season
This is a lite airy color. For me, three coats give true color. It is perfect for the spring time. Has golden shimmer which is really nice to see.
9/22/2012
queenmarcie
Zoya Nail Polish | HappiJust beautiful
The color is the perfect shimmering pink. Two coats went on very smooth and gave good coverage. Love it!
6/27/2012
Maggie
Zoya Nail Polish | HappiBeautiful
This polish is appropriately named, because it makes me happy when I wear it! It has a gold shimmer that is not detectable except in certain lights. It`s beautiful.
2/26/2012
iLoVeNaiLjEwErLy!
Location-USA VA
Zoya Nail Polish | HappiNot a pink girl, BUT
THIS one turns me into one! I really like this color. It`s kind of like a favorite ring - be careful when you`re driving, b/c you want to stare at it! Lol! It`s just a gorgeous shade of pink and that hint of gold that appears and disappears as you move your nails is awesome! LOVVVVE it!
2/9/2012
TheSilverNail
Location-USA
Zoya Nail Polish | HappiIt makes me Happi
This is one of the most unique polishes I`ve ever seen and I`m so glad I got it. I think the shade of pink would be almost universally flattering, and its flash of gold has to be seen to be believed. I LOVE it!
11/7/2011
claire
Zoya Nail Polish | Happi so happy with Happi!
I love Happi! Much more than I expected to. The medium pink shade is vey pretty. The gold duo chrome shimmer makes it a standout. Many polishes promise `shimmer` but it`s hidden. Not with Zoya. The shimmer is there in every light, and it`s gorge!
11/2/2011
mcdelia
Location-Arlington, VA
Zoya Nail Polish | Happipink gold without looking orange
This color is exactly what I have been looking for - a pink with gold shimmer that doesn`t look too orange. It is beautiful and unique.
3/22/2011
auburnaccents
Zoya Nail Polish | HappiPERFECT!
So I am a red head so not a pink kind of girl...but this color is beautiful on me! Perfect shade of pink and the sheer gold...beautiful! No need for more than 2 coats, easy to apply and lasts forever.
6/9/2010
julessl
Zoya Nail Polish | HappiHappi
This color is really cool. It is this great pink gold shimmer combination. It`s just really unique and it last really long!
Back to top