Page top
Skip top navigation
Professional Accounts
Licensed salon & spa professionals can set up a Professional Account which entitles them to professional only pricing, professional only promotions and additional educational and marketing resources available to our salon & spa customers.
If you already have a Professional Account with us, please sign in below with your email and password in the "Sign In to My Professional Account" section.
To create a Salon - Spa Professional Account, please enter your email and a valid Cosmetology License in the section called "Create a Professional Account" below and click the "Create Account" button. You will then be asked for additional information.
Sign In to Your Professional Account
Create a Professional Account
Welcome!
Please Choose One:
Or
Back to top
feedback
tell us what you think!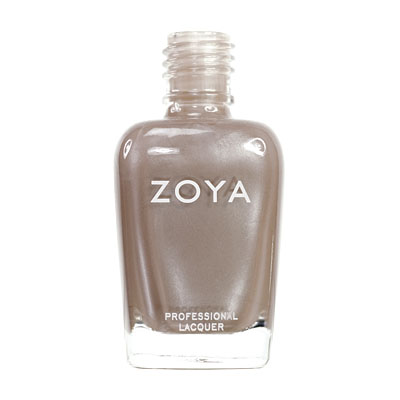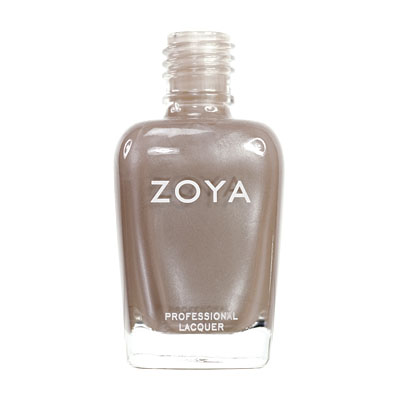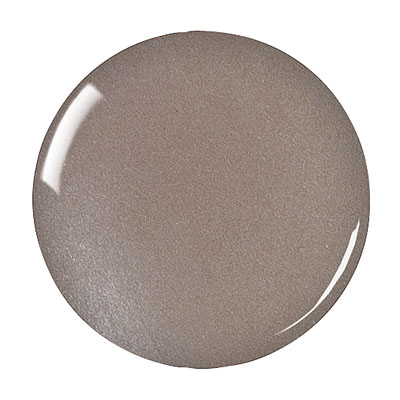 Pasha by Zoya can be best described as a soft, pale, taupe-kissed beige nude with silver frost and the barest hint of silver microglitter.Very unique and fashionable- not a boring greige, nude by any means.
Color Family - Nude
Finish - Metallic
Intensity - 5 (1 = Sheer - 5 = Opaque)
Tone - Cool

For Best Results
Step 1: Clean the nail plate with Remove Plus ( Remove ) nail polish remover and nail plate cleaner
Step 2: Choose and apply the right base coat: Zoya Anchor for regular healthy nails or Zoya GetEven for nails with ridges
Step 3: Apply 2 coats of your favorite Zoya Nail Polish Color
Step 4: Apply a coat of Zoya Armor Top Coat
Step 5: Drop one drop of Zoya Fast Drops to the base of your nail bed
Following these 5 steps guarantees up to 14 days of wear on natural nails.
Shade Spotlight
Shade Spotlight Join our community - Tag your photos #EverydayZoya for a chance to be featured here!
View the Gallery
Ratings & Reviews
Summary:
9 Review(s)
Question(s) & Answer(s)
11/9/2012
neverbuyumbrellas
Zoya Nail Polish | PashaFavorite. Hands down.
Who knew a mushroomy putty color could be so mesmerizing? This is my favorite polish color of all time, and I don`t even usually go for nudes. I`m in love! Zoya, please don`t ever stop making this color!
11/7/2012
LeeW
Location-South Jersey
Zoya Nail Polish | PashaA new neutral
This is one of Zoya`s best colors - a definite must have. It`s the perfect neutral, combining gray with taupe under fantastic elegant pearlescense (is that a word?). It`s understatede yet super classy and really makes a statement. I got lots of compliments! When you can`t figure out what color to wear, this is the one.
9/16/2012
Bestmonica
Location-North Brunswick, NJ
Zoya Nail Polish | PashaBest all-around color
This color looks good with everything. You can wear it to work, out, and casually. Even though it`s a "cool" and I have a light warm skin tone, it looks great. Kind of a silvery, brownish, grayish taupe. Hard to describe. For me, there is enough contrast w/skin to stand out, and it seems to go great with my work clothes. It`s pretty hip, but not "in your face". This is starting to be my "go to" color for the work week.
1/15/2012
akfischer
Zoya Nail Polish | PashaLove Love LOVE Pasha!
This is absolutely my favorite color from Zoya. I have probably about 40-50 different colors from here but this will always be my first choice. It`s absolutely gorgeous. Just wish my husband liked it more *lol*
1/4/2012
Stacy
Location-Smyrna, GA
Zoya Nail Polish | PashaMy new fav!
Pasha is such a fantastic neutral. It`s grey and taupe and sparkly and just beautiful. I have yet to wear this color without receiving a compliment which, of course, makes me wear it all the time!!
5/2/2011
Calie
Location-Michigan
Zoya Nail Polish | PashaI love this color
This color is so pretty. The first coat it looks just ok but when you apply the second coat it`s gorgeous!! I think it`s light enough to wear in the summer as well as the colder months. Awesome color.
4/8/2011
kwal
Zoya Nail Polish | PashaLovely!
Pasha is gorgeous. I have a few other greige-y taupe colors, and I was surprised how much I love this one. I`m not really a shimmer girl either, but this color is perfect.
3/22/2011
sophie
Location-South Carolina
Zoya Nail Polish | Pashagorgeous
Pasha is one of those colors that has people stopping me when I wear it, asking `Where did you get that??`. It looks beautiful in person - it`s a taupe with a silver glow to it, as opposed to a true shimmer. The light catches it and it looks amazing. Plus, it`s great for neutral, every day wear.
9/11/2010
LuluPT
Location-Los Angeles, CA
Zoya Nail Polish | PashaLove this color!
Pasha is an absolutely beautiful mushroom taupe with the perfect amount of shimmer! I have not found any other shades like it. This is one of my favorite colors for my tips (along with Gilda and Hayden!)
Back to top