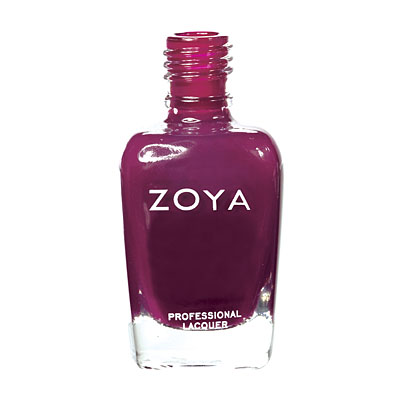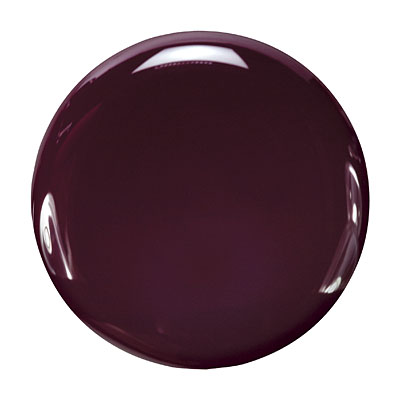 Description
Stacy by Zoya can be best described as a deep wine creme with purple and raspberry undertones. A dark-but-not-black, vintage vampy shade.
Nail Polish
Color Family:
Red
Finish:
Cream
Coverage:
2 - Coat Coverage
Tone:
Cool
Instructions
For Best Results
Step 1: Clean the nail plate with Remove Plus ( Remove ) nail polish remover and nail plate cleaner
Step 2: Choose and apply the right base coat: Zoya Anchor for regular healthy nails or Zoya GetEven for nails with ridges
Step 3: Apply 2 coats of your favorite Zoya Nail Polish Color
Step 4: Apply a coat of Zoya Armor Top Coat
Step 5: Drop one drop of Zoya Fast Drops to the base of your nail bed
Following these 5 steps guarantees up to 14 days of wear on natural nails.
Shade Spotlight
Shade Spotlight Join our community - Tag your photos #EverydayZoya for a chance to be featured here!
View the Gallery
Ratings & Reviews
6

Review

s

Please sign in to write a Review



-Best Vampy Wine Ever
2017-02-26
I love this color. It is a true vampy wine. It`s deep but doesn`t turn to mud after a few days (so many burgendy colors look brown or black after a few days) - this one looks like a deep claret color. It`s also a great formulation - it has a hint of a jelly but doesn`t require 5 coats to get a color. Two coats is all that is necessary to get the full effect and it wears well. It reads as a glossy cream. One of Zoya`s best.
Zoya Nail Polish | StacyPerfect Oxblood
2013-01-06
I bought this last spring, not expecting this color to be so popular. It`s a gorgeous deep, dark wine that applies great. It has not chipped either after 3 days. Usually by now I have a big chip.
KSot
Location-NJ
Consumer Review
Zoya Nail Polish | StacyWonderful Oxblood Shade
2012-10-10
Just bought this color a few days ago. I applied a base coat, two coats of this polish, and a top coat. It`s two days later, and not one chip. I am an artist and work with my hands all day. Everytime I paint my nails, I`m lucky if they stay put for twenty-four hours. Yesterday I was working with chemicals and heavy paints, washed my hands a couple dozen times, and my nails still look beautiful. This was the first time using Zoya, so I went back and bought three more colors!!! Excellent formula, brilliant color, and a nice application. I`m sold!!!!
BridgetsLaw
Location-San Jose, CA
Consumer Review
Zoya Nail Polish | Stacy A little streaky
2011-10-03
Stacy is a pretty wine creme color that is great for Fall, however it applied a little streaky and was a bit difficult to work with because of that. Otherwise it dried ice and glossy and still looked nice regardless of the streaks.
LizSaysSo
Location-Boston, MA
Consumer Review
Zoya Nail Polish | Stacy An Autumn Go-To
2011-09-17
Stacy is a beautiful dark-but-never-black creme wine color that is perfect for the colder months. It looks vampy and chic, and the formula is excellent and dries quickly.
Is it the most original color I`ve ever seen? No, but it`s a lovely Fall staple.
BlueCat
Location-Illinois
Consumer Review
Zoya Nail Polish | StacyGreat Color...
2011-07-10
But there is nothing "light" or "raspberry" about it. While you can always tell what color you`re wearing (it doesn`t look black) this is a dark, dark wine color that applies beautifully.
Add a Review
Review Guidelines
We want to publish your review.

Please avoid inappropriate language, personal contact information, other brands, and external links.