Page top
Skip top navigation
Professional Accounts
Licensed salon & spa professionals can set up a Professional Account which entitles them to professional only pricing, professional only promotions and additional educational and marketing resources available to our salon & spa customers.
If you already have a Professional Account with us, please sign in below with your email and password in the "Sign In to My Professional Account" section.
To create a Salon - Spa Professional Account, please enter your email and a valid Cosmetology License in the section called "Create a Professional Account" below and click the "Create Account" button. You will then be asked for additional information.
Sign In to Your Professional Account
Create a Professional Account
Welcome!
Please Choose One:
Or
Back to top
feedback
tell us what you think!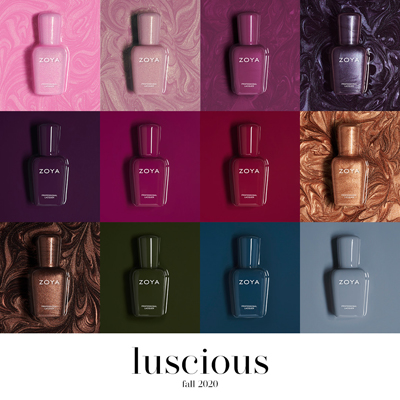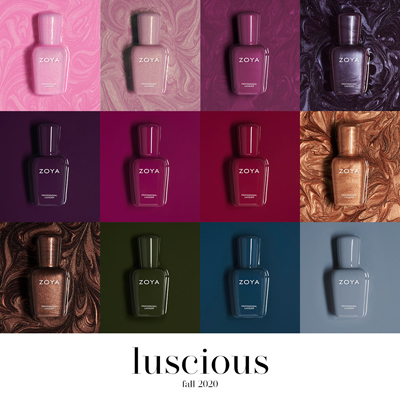 Add
The Luscious Bundle
to :
The Luscious Bundle is a limited edition set that includes the following: Wanda (ZP1046), Patrice (ZP1047), Teresa (ZP1048), Andrea (ZP1049), Bentley (ZP1050), Sharon (ZP1051), Lisa (ZP1052), Soleil (ZP1053), Tasha (ZP1054), Mel (ZP1055), Lou (ZP1056), and Tommy (ZP1057) in full size 0.5fl oz bottles.
This set also includes a Gelie-Cure Retail Kit (ZTGCF0RTLR) and 12 Z-Wide Brushes (ZTCPBR001FL).
Value of Set is $189 .
The Luscious Bundle is available at the special price of $99 and will increase to $120 on Monday, 8/17/20.
Shade Spotlight
Shade Spotlight Join our community - Tag your photos #EverydayZoya for a chance to be featured here!
View the Gallery
Back to top