Professional Accounts
Licensed salon & spa professionals can set up a Professional Account which entitles them to professional only pricing, professional only promotions and additional educational and marketing resources available to our salon & spa customers.
If you already have a Professional Account with us, please sign in below with your email and password in the "Sign In to My Professional Account" section.
To create a Salon - Spa Professional Account, please enter your email and a valid Cosmetology License in the section called "Create a Professional Account" below and click the "Create Account" button. You will then be asked for additional information.
Sign In to Your Professional Account
Create a Professional Account
Welcome!
Please Choose One:
Or

tell us
what
you think!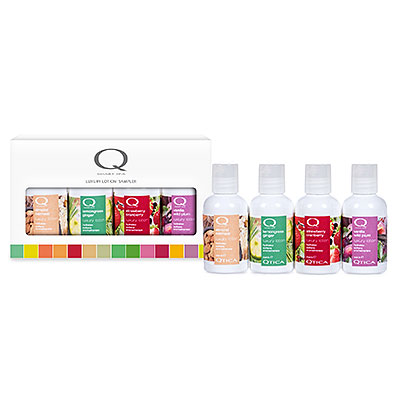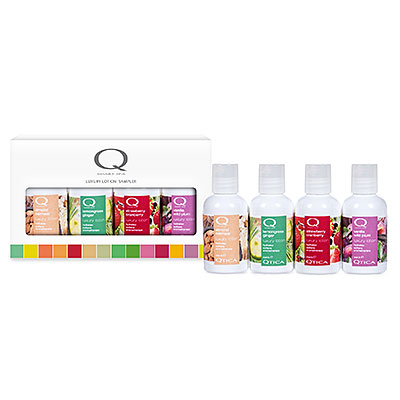 Item #
QTLOTIONSAMPLER2017QUAD
Smart Spa Luxury lotion Sampler
The Qtica Smart Spa Lotion Sampler puts 4 - 2oz bottles of our best-selling options in one place. Featuring our latest scents Almond Oatmeal and Strawberry Cranberry along with our always popular Vanilla Wild Plum and Lemongrass Ginger. This quad delivers as a scent sampler or a great holiday gift!