Page top
Skip top navigation
Professional Accounts
Licensed salon & spa professionals can set up a Professional Account which entitles them to professional only pricing, professional only promotions and additional educational and marketing resources available to our salon & spa customers.
If you already have a Professional Account with us, please sign in below with your email and password in the "Sign In to My Professional Account" section.
To create a Salon - Spa Professional Account, please enter your email and a valid Cosmetology License in the section called "Create a Professional Account" below and click the "Create Account" button. You will then be asked for additional information.
Sign In to Your Professional Account
Create a Professional Account
Welcome!
Please Choose One:
Or
Back to top
feedback
tell us what you think!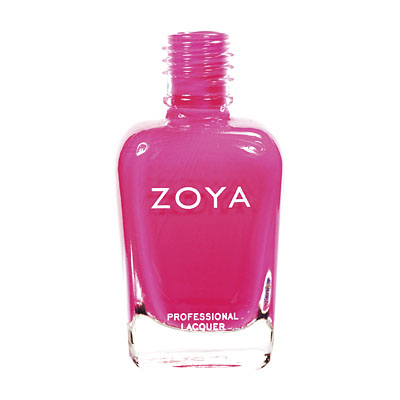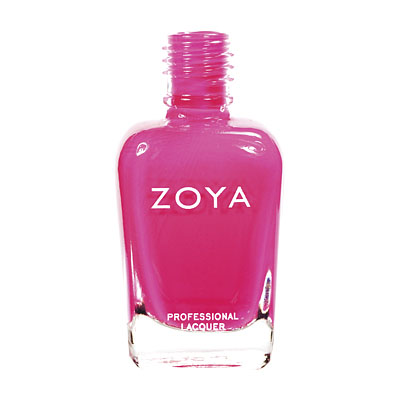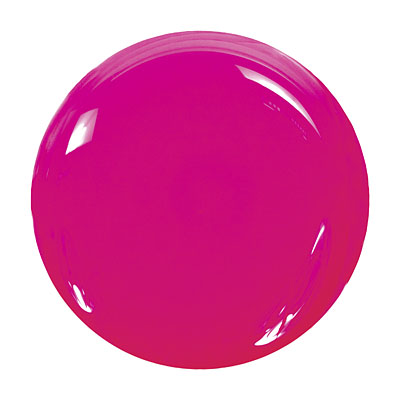 Ali by Zoya can be best described as an ultra-bright warm medium neon pink creme. A fluorescent shade for maximum impact. This neon shade dries matte, but also can be worn with topcoat for a glossy finish. Please note: Neon pigments may vary slightly from batch to batch.
Due to the unique matte formulation, color is typically not as long-wearing as traditional nail color.
Color Family - Pink, Neon
Finish - Cream
Intensity - 5 (1 = Sheer - 5 = Opaque)
Tone - Warm

For Best Results
Step 1: Clean the nail plate with Remove Plus ( Remove ) nail polish remover and nail plate cleaner
Step 2: Choose and apply the right base coat: Zoya Anchor for regular healthy nails or Zoya GetEven for nails with ridges
Step 3: Apply 2 coats of your favorite Zoya Nail Polish Color
Step 4: Apply a coat of Zoya Armor Top Coat
Step 5: Drop one drop of Zoya Fast Drops to the base of your nail bed
Following these 5 steps guarantees up to 14 days of wear on natural nails.
Shade Spotlight
Shade Spotlight Join our community - Tag your photos #EverydayZoya for a chance to be featured here!
View the Gallery
Ratings & Reviews
Summary:
11 Review(s)
Question(s) & Answer(s)
6/20/2017
Erudity
-Los Angeles
-Gorgeous color-terrible formula
Pro: This color is absolutely glorious on tan skin.
Con: Maybe I got a dud based on other good reviews. The formula was gloopy, drys too quickly,and left streak lines. So sad. I added a thicker glossy top coat to the matte finish and that saved me from having to completely redo my pedi.
5/9/2016
missfritzie
-Oakland, CA
-LOVE IT!
I wasn`t too sure about this when I bought it, but it has quickly tied with Faye to be my favorite. Super cheerful and bright, but weirdly not obnoxious. I think it`s just creamy enough not to be obnoxious. I get lots of comments on it. One of the best parts? With a base coat (I haven`t tried without), INCREDIBLY easy to remove. Like the easiest I have ever experienced. For a shade this saturated I am very surprised and delighted by this. Oh and check this out, I broke my big toe by getting it caught in a vacuum cleaner (don`t ask), and my toe was totally mangled and my week old polish was fine, seriously untouched. My toenail was creased underneath the polish when I finally had the courage to remove it. 5 stars!
5/24/2014
terkfmn
Ali Zoya Polish
It`s fbulous. Constanly get comments "I Love Your Polish." I only wish they made it shiny & not matte. I know it`s shiny with the top coat, but like the extra shine.
1/5/2013
raina
Zoya Nail Polish | AliLove
I had to get Ali, partly because of the whole glowing, neon pink thing, and also I`ve heard it`s the polish in the opening credits of PLL ;) I love Ali! Super shiny with a top coat, and wears amazingly well.
5/6/2012
Alismama
Location-Davenport, Iowa
Zoya Nail Polish | AliBright!
I chose Ali because it shares a name with my daughter. I didn`t really like the picure on the Zoya website but after googling swatches I thought I would like it... well, it arrived, and I LOVE it! It is a super bright, neon-ish pink! I say neon-ish because it doesn`t look neon in some lights, and others it does. The finish is a little different, almost a satin finish, so I suggest using a top coat if you like shiny/glossy polish. Coverage and application is amazing. So happy with it!
1/3/2012
Gatorgal
Location-Tennessee
Zoya Nail Polish | AliGlow in the dark...finally
I finally found the neon shade I have been looking for....love it!
10/5/2011
hannajoh
Location-Michigan
Zoya Nail Polish | AliRetina-burning awesomeness
I love this color; it looks great on my toes! I would say it`s slightly more coral/warm-toned than the swatch looks here. Opaque in 2 coats and wore great on my toes.
5/25/2011
misti starr
Location-oregon
Zoya Nail Polish | Alihot pink only 10x prettier
I bought this for my 13 year old picky daughter and she loves the color. I only wish I would have bought another bottle for myself.
5/8/2011
KimMeyer
Zoya Nail Polish | AliSuper bright, perfect pink!
I`m not a pink girl. Zoya makes a million, but I own maybe five. This is compared to the dozens of blue and green polishes I wear on a usual basis. But Ali is super bright, super pink, yet totally fun and wearable. It applies really well and dries ridiculously fast too thanks to its neon quality.
3/9/2011
Lindsay
Location-ct
Zoya Nail Polish | AliNot what I thought it`d be :/
This color is fun and pretty, but it doesn`t look the same as it does online. In person it looks like neon pink, whereas online it`s a bit darker. It worked out because I gave it to my sister who adores it, and now she`s a Zoya fan too.
1/24/2011
Sammie
Zoya Nail Polish | AliFAVORITE Pink!
This color is GORGEOUS, and the picture/swatch doesn`t do it justice. It`s a creamy, somewhat neon, hot-pink, and has become my favorite pink polish. Applies amazing, dries fast. Very opaque.
Back to top