Page top
Skip top navigation
Professional Accounts
Licensed salon & spa professionals can set up a Professional Account which entitles them to professional only pricing, professional only promotions and additional educational and marketing resources available to our salon & spa customers.
If you already have a Professional Account with us, please sign in below with your email and password in the "Sign In to My Professional Account" section.
To create a Salon - Spa Professional Account, please enter your email and a valid Cosmetology License in the section called "Create a Professional Account" below and click the "Create Account" button. You will then be asked for additional information.
Sign In to Your Professional Account
Create a Professional Account
Welcome!
Please Choose One:
Or
Back to top
feedback
tell us what you think!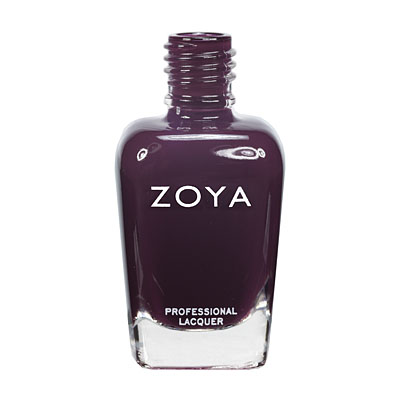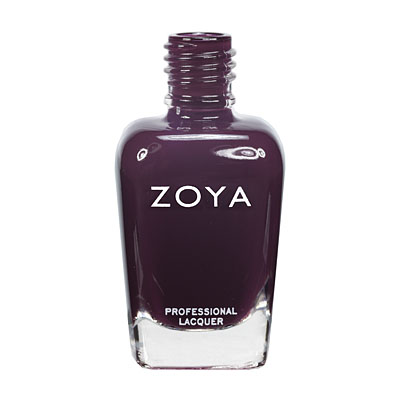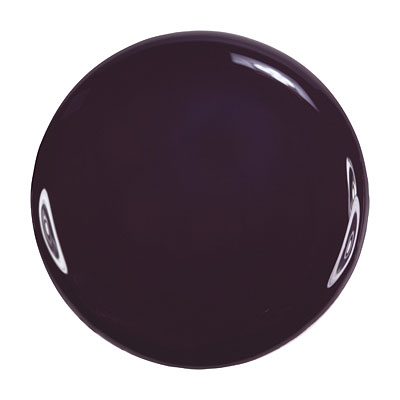 Anja by Zoya can be best described as a rich, deep, vampy red-toned wine purple with a glossy creme finish.This vampy shade is both sexy and elegant.
Color Family - Red
Finish - Cream
Intensity - 5 (1 = Sheer - 5 = Opaque)
Tone - Cool

For Best Results
Step 1: Clean the nail plate with Remove Plus ( Remove ) nail polish remover and nail plate cleaner
Step 2: Choose and apply the right base coat: Zoya Anchor for regular healthy nails or Zoya GetEven for nails with ridges
Step 3: Apply 2 coats of your favorite Zoya Nail Polish Color
Step 4: Apply a coat of Zoya Armor Top Coat
Step 5: Drop one drop of Zoya Fast Drops to the base of your nail bed
Following these 5 steps guarantees up to 14 days of wear on natural nails.
Shade Spotlight
Shade Spotlight Join our community - Tag your photos #EverydayZoya for a chance to be featured here!
View the Gallery
Ratings & Reviews
Summary:
11 Review(s)
Question(s) & Answer(s)
10/14/2012
daynahallcollection
Location-Phx
Zoya Nail Polish | Anja black plum
This color is described as a wine toned red purple but is more of a black plum. I love that it`s so dark and a gorgeous color for fall-winter. Definitely a great alternative to black.
9/30/2012
Fia
Zoya Nail Polish | CynthiaDarker than expected
Definitely a beautiful color in bright lighting but in regular lighting is looks almost black. It sometimes even looked like a near black evergreen color. Still like it even if I wish it was lighter.
7/4/2012
Maria
Location-Ohio
Zoya Nail Polish | CynthiaVery Nice - Classy
This colour is very pretty. Received compliments on it. Yes it is a little on the dark side, but my 5 year old son could still identify it as blue. The first time i removed it, it did slightly stain the nails, but the next time i didn`t notice this as much.
2/2/2012
LoveFaye
Location-Phladelphia, PA
Zoya Nail Polish | CynthiaNot a fan
This polish is so dark it is nearly black, but with greenish-blue undertones. The way it is "almost" black is not pretty in the way that a dark gray would be, but looks like a mistake in the formula. It is not nearly as bright or as blue as the swatch here leads you to believe. I thought it would be closer to a teal/navy color, but it reminds me of spilled ink. I also found this particular color to be quite streaky.
1/22/2012
nmrehab
Location-NM
Zoya Nail Polish | AnjaPretty but too dark
Like Cynthia this color is very pretty but too dark. Indoors it looks black except under the brightest light. I had painted my nails cynthia then this and almost couldn`t tell the difference even though they are drastically different. Pretty but needs to be a tad bit lighter to really show its pretty purple.
12/29/2011
texanshopster
Location-santa cruz, ca
Zoya Nail Polish | Cynthiadark & lovely
if Cynthia was a person, i`d marry her, despite my husband`s reservations. all very dark polishes look "almost black" after a couple of coats. however, even in very dim light i can see that Cynthia is the darkest of peacock blue. and someone mentioned shimmer - not a drop of shimmer in my bottle. ;o) another reason i love it so. not a fan of shimmer.
12/4/2011
Katie
Zoya Nail Polish | CynthiaMuch closer to black than I expected
I was really excited about this color because it looked like a dark teal, but under the fluorescent lights at my work it just looks black. In better lighting, two coats look like the darkest green before black. This turned out to be my least favorite purchase from Zoya, which is too bad.
11/16/2011
nailpolishaholic
Location-ga usa
Zoya Nail Polish | CynthiaUMMMM OK
just not what i thought much darker in person than on my monitor may gift to someone
11/4/2011
lindseyagunn
Zoya Nail Polish | Cynthia Too dark
I was so excited, but it is so dark. It`s near black.
8/23/2011
skmccann8
Zoya Nail Polish | CynthiaCynthia darker than pictured
Even with just one coat it`s a lot darker than the image. Still a pretty color, but it`s nearly black.
8/11/2011
CB
Zoya Nail Polish | AnjaAnja is darker than the sample looks.
I like the color of Anja, but am a little disappointed that it is so dark. It`s the kind of purple that is almost black. There is no red tone to it. I only put on one coat, if I put two I think it would be black. It is closer to the bottle color, but nowhere near the sample color. A good color for fall.
Back to top