Page top
Skip top navigation
Professional Accounts
Licensed salon & spa professionals can set up a Professional Account which entitles them to professional only pricing, professional only promotions and additional educational and marketing resources available to our salon & spa customers.
If you already have a Professional Account with us, please sign in below with your email and password in the "Sign In to My Professional Account" section.
To create a Salon - Spa Professional Account, please enter your email and a valid Cosmetology License in the section called "Create a Professional Account" below and click the "Create Account" button. You will then be asked for additional information.
Sign In to Your Professional Account
Create a Professional Account
Welcome!
Please Choose One:
Or
Back to top
feedback
tell us what you think!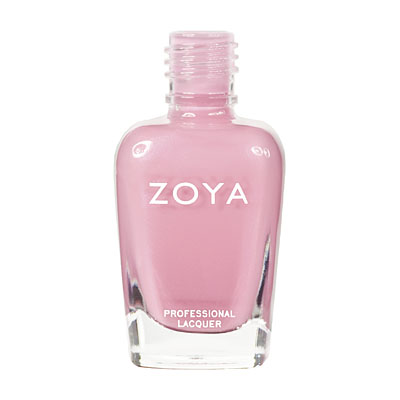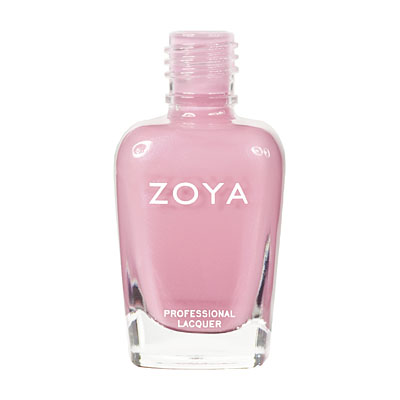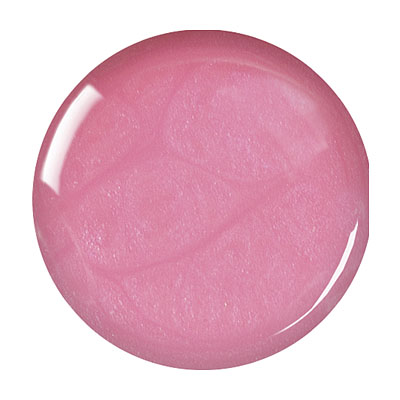 Barbie by Zoya can be best described as a soft peachy pink with the slightest sheen to give it life!
Color Family - Pink
Finish - Shimmer
Intensity - 4 (1 = Sheer - 5 = Opaque)
Tone - Warm

For Best Results
Step 1: Clean the nail plate with Remove Plus ( Remove ) nail polish remover and nail plate cleaner
Step 2: Choose and apply the right base coat: Zoya Anchor for regular healthy nails or Zoya GetEven for nails with ridges
Step 3: Apply 2 coats of your favorite Zoya Nail Polish Color
Step 4: Apply a coat of Zoya Armor Top Coat
Step 5: Drop one drop of Zoya Fast Drops to the base of your nail bed
Following these 5 steps guarantees up to 14 days of wear on natural nails.
Shade Spotlight
Shade Spotlight Join our community - Tag your photos #EverydayZoya for a chance to be featured here!
View the Gallery
Ratings & Reviews
Summary:
9 Review(s)
Question(s) & Answer(s)
7/14/2017
Izzy
-Orange as opposed to Barbie
I bought this color thinking it was a Barbie pink but it`s actually creamy orange with metallic pink sheen. The color on the website is misleading.
4/24/2017
JessZ
-MN, USA
-Pretty, but needs 3 coats
This is a pretty color - closer to the picture of the bottle than the other picture in the description, which looks much darker. It goes on streaky even with two coats, you definitely need at least 3 to get a streak free color.
10/31/2012
Libet
Location-South Texas
Zoya Nail Polish | BarbieDisappointed
I was really looking forward to receiving this polish, but when I got it and applied it to a nail I was so disappointed. The color is a `washed-out` cheap plastic toy car pink from the 70s toy era.
I`m milk-bottle white and this color is just horrible on me. On top of that I had to apply three coats to get even close to anything you could consider opaque. (You could still see through to the nail beneath.) And even after leaving each coat to dry for 15 minutes 20 minutes after the third coat was applied the polished slipped off the nail when I bumped it against the table.
Definitely not going to be using this one.
8/28/2012
zoyafan
Location-Wisconsin
Zoya Nail Polish | BarbieBarbie=neutral color
I was expecting this color to be a little brighter pink. When I had it on it looks like a nude color. This is probably my least favorite of my Zoya collection.
11/11/2011
Cocoshan
Location-Atlanta, GA
Zoya Nail Polish | BarbieGreat color, but too thick
This color goes on too thick. Thicker than most of Zoya polishes I use. And I would not say the intensity is a 5. Maybe a 3.
7/16/2011
claire
Zoya Nail Polish | Barbie Perfect Pink
Pretty, soft, not too light or too bright. Purely pink and feminine. Subtle shimmer, not a metallic shine. Love it!!
4/26/2011
danimoo
Zoya Nail Polish | BarbiePerfectly sweet pink
I love this pink so much! The tiny bit of shimmer is just perfect... I use 3 coats to get even coverage.
3/23/2011
Mimi
Location-Houston, TX
Zoya Nail Polish | BarbieThe Pink You Never Knew You Needed
I didn`t know I needed a pink like Barbie until I had it on my nails! It is an adorable shade that goes on like a dream. I just need 2 coats for this one to be opaque!
6/30/2010
minateen
Location-San Antonio, TX
Zoya Nail Polish | BarbieNot for me
I should have known a polish named barbie would not be for me. It more bubble gum pink than it looks
Back to top