Page top
Skip top navigation
Professional Accounts
Licensed salon & spa professionals can set up a Professional Account which entitles them to professional only pricing, professional only promotions and additional educational and marketing resources available to our salon & spa customers.
If you already have a Professional Account with us, please sign in below with your email and password in the "Sign In to My Professional Account" section.
To create a Salon - Spa Professional Account, please enter your email and a valid Cosmetology License in the section called "Create a Professional Account" below and click the "Create Account" button. You will then be asked for additional information.
Sign In to Your Professional Account
Create a Professional Account
Welcome!
Please Choose One:
Or
Back to top
feedback
tell us what you think!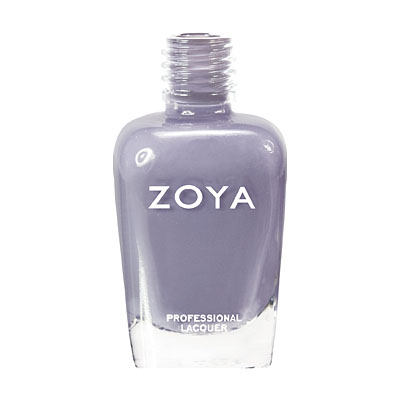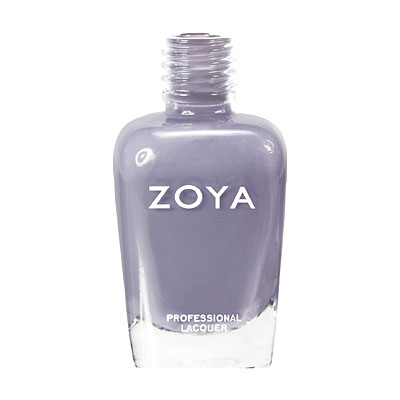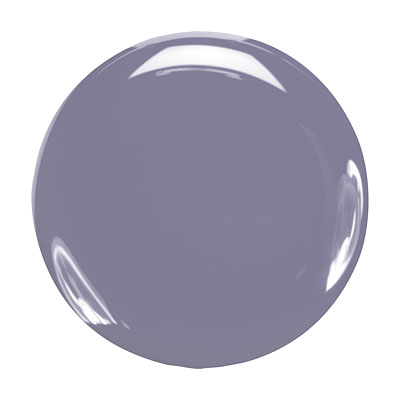 Caitlin by Zoya can be best described as a smoky purple-tinged medium gray with smooth, opaque creme finish.Sultry, mysterious and impossibly chic, a shade that will have everyone intrigued.
Color Family - Purple
Finish - Cream
Intensity - 5 (1 = Sheer - 5 = Opaque)
Tone - Cool

For Best Results
Step 1: Clean the nail plate with Remove Plus ( Remove ) nail polish remover and nail plate cleaner
Step 2: Choose and apply the right base coat: Zoya Anchor for regular healthy nails or Zoya GetEven for nails with ridges
Step 3: Apply 2 coats of your favorite Zoya Nail Polish Color
Step 4: Apply a coat of Zoya Armor Top Coat
Step 5: Drop one drop of Zoya Fast Drops to the base of your nail bed
Following these 5 steps guarantees up to 14 days of wear on natural nails.
Shade Spotlight
Shade Spotlight Join our community - Tag your photos #EverydayZoya for a chance to be featured here!
View the Gallery
Ratings & Reviews
Summary:
16 Review(s)
Question(s) & Answer(s)
11/25/2012
Mandy
Location-Jacksonville, FL
Zoya Nail Polish | CaitlinPretty but a little darker than expected
This color is very beautiful but different than I was expecting. It`s a little darker and more grey than purple. I really like the color though and it`s very versatile.
9/20/2012
Wrack
Zoya Nail Polish | CaitlinPretty Purple Grey
Caitlin is such a pretty color. I see a lot more purple than grey and I love that. I used 2 coats for a flawless cover.
7/7/2012
Caitlin
Location-Stl, mo
Zoya Nail Polish | CaitlinBeautiful
I was so happy to find a polish with my name. When I recieved it, I was elated. I love this color so much. Truly beautiful. It`s so moody and lovely. A must have for lovers of purple, blue, or grey. Goes amazingly well with my super fair skin. One coat is plenty opaque but I use two for good measure. Wears great like most zoya`s. I``ve gone a week without chipping. She`s perfect!
7/5/2012
kaseyu92
Location-Texas
Zoya Nail Polish | CaitlinIt`s okay
It was a very greyish purple for me. It comes out more when I`m wearing purple, but at a glance it`s grey.
6/2/2012
korrigan
Location-Los Angeles
Zoya Nail Polish | Caitlin gorg
love love love! i needed something like this :D
1/13/2012
Melissa
Location-Texas
Zoya Nail Polish | CaitlinSo pretty!
This is my first experience with Zoya polishes and honestly, I couldn`t be happier! A lovely smoky lavender, this is not as light as I thought it would be, and that is perfectly fine with me! Two coats were all that were necessary to get the color I wanted. If all of Zoya`s polishes are as good as Caitlin, then I am a customer for life!
1/10/2012
Gem
Location-WI
Zoya Nail Polish | CaitlinA Winner
I love this color. It`s a smoky periwinkle that goes on super smooth and wears well. It gives my nails just a touch of mystery without being too dark or overwhelming. A polish that can go from day to night.
10/8/2011
Kim
Zoya Nail Polish | CaitlinCaitlin
I got this color for free because of a promotion that Zoya was having and I absolutely love it! At first I was a little skeptical about the color and I have to admit that it`s definitely not something that I would pick out of a group to buy. But since I was getting it for free I thought, why not? And it`s totally changed my mind about grey/purple polishes and it`s definitely one of my favorites :) I would recommend to anyone!
9/8/2011
Nailz
Location-New York
Zoya Nail Polish | CaitlinUnique!
Is it gray? Is it purple? Is it blue? Yes, yes, and yes! It all depends on the light and the angle. A very unique color, both trendy and sophisticated. Wears very well. Great formula. Two coats gave me great coverage, three coats makes it completely opaque. Add this to your collection!
8/3/2011
Ace
Location-La Jolla
Zoya Nail Polish | CaitlinSophisticated
Very sophisticated and sweet. Nice, medium-light grey with blue/purple undertone. Very versatile.
6/11/2011
Caw9
Location-Michigan
Zoya Nail Polish | CaitlinVery pretty!!
I really like this color. It`s a little bit darker than what it looks like in the bottle. Very girly and pretty. I`ve heard others describe it as a mix of Kelly and Dove which is a pretty dead on description. Highly recommended!!
5/2/2011
Mrs Bianca
Location-Metro Detroit
Zoya Nail Polish | CaitlinCaitlin - Mysterious Purple
The smokey nature of this purple is incredible. It has the ability of looking more grey or purple depending on what color it`s next too -- making this a very nice addition to anyone`s winter and spring wardrobe.
3/23/2011
Jenna
Location-Florida
Zoya Nail Polish | CaitlinSimply gorgeous
This color whispers both class and elegance on your fingers and toes. Appears a little darker than what`s in the bottle but is perfect for any skin tone. Easy to nail stamp and water marble with. I simply adore this color. One of my favorites by Zoya thus far!
3/22/2011
duringda87
Zoya Nail Polish | CaitlinVERY NICE
My second fave color behind Kelly! Absolutely gorgeous. I definitely recommend
3/8/2011
Kaitlin
Location-Ontario, Canada
Zoya Nail Polish | CaitlinLovely Colour- More Purpley than Expected
This was part of my first Zoya purchase. The colour is very unique and pretty, but a bit more purply than the picture on my monitor. Trust that it`s a grey-purple and not a grey with purple undertones. I also found that Zoya polishes tend to dry slower than other brands.
3/7/2011
ellelions
Location-Canada
Zoya Nail Polish | CaitlinZoya Caitlin
I LOVE this colour! I am new to Zoya nail polishes (everything else I have is OPI) and I like how smoothly it went on. The colour is purple with grey undertones and is opaque. I chose to do two coats but you don`t have to. I think I will buy more from Zoya :) Highly recommend
Back to top