Page top
Skip top navigation
Professional Accounts
Licensed salon & spa professionals can set up a Professional Account which entitles them to professional only pricing, professional only promotions and additional educational and marketing resources available to our salon & spa customers.
If you already have a Professional Account with us, please sign in below with your email and password in the "Sign In to My Professional Account" section.
To create a Salon - Spa Professional Account, please enter your email and a valid Cosmetology License in the section called "Create a Professional Account" below and click the "Create Account" button. You will then be asked for additional information.
Sign In to Your Professional Account
Create a Professional Account
Welcome!
Please Choose One:
Or
Back to top
feedback
tell us what you think!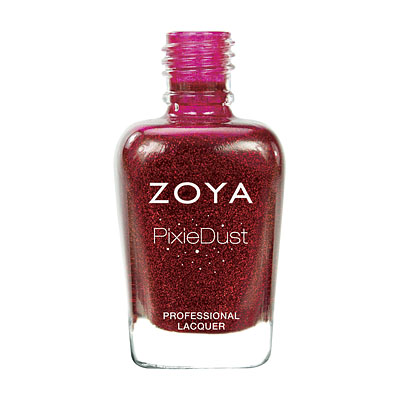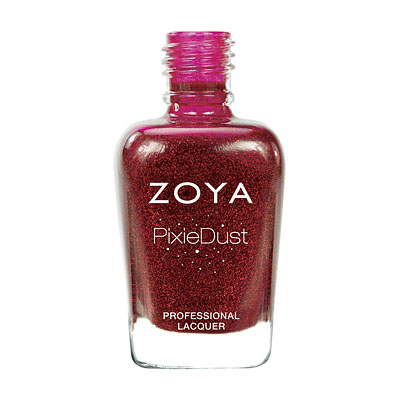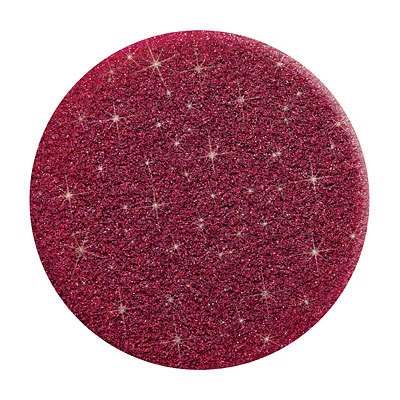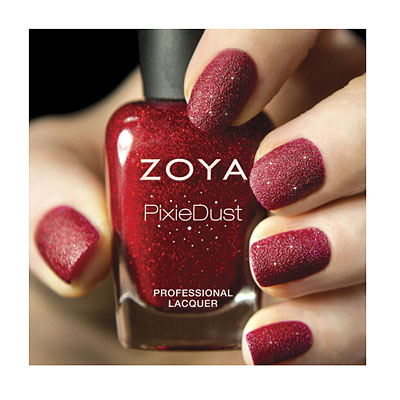 Chyna PixieDust - Textured
Zoya Nail Polish
Add
Chyna PixieDust - Textured
to :
Special PixieDust - Textured Instructions
Chyna by Zoya can be best described as a red dazzle with a sugared sparkle, in the exclusive Zoya PixieDust - Textured Matte Sparkle formula.
Color Family - Red
Finish - PixieDust - Textured
Intensity - 5 (1 = Sheer - 5 = Opaque)
Tone - Cool, Neutral

For Best Results: The special PixieDust - Textured Formula is not intended for use with a base or top coat. Apply two coats of your favorite PixieDust - Textured shade to a bare nail prepped with Zoya Remove+. Wait for each layer to dry in between coats.
Shade Spotlight
Shade Spotlight Join our community - Tag your photos #EverydayZoya for a chance to be featured here!
View the Gallery
Ratings & Reviews
Summary:
2 Review(s)
Question(s) & Answer(s)
10/14/2019
Nor
-Like Dorothy`s ruby slippers
I LOVE this PixieDust. I`ve loved the original PixieDust line for a long time, and Chyna is amazing and one of my favorites. It`s a little different than the other original PixieDusts, it seems a bit chunkier, but it is really gorgeous. So much red sparkle, like Dorothy`s magic slippers. The texture of PixieDusts is weird, like having sand on your nails, but once you get used to it, it stops feeling weird. I LOVE PixieDusts. They`re so lovely that when I`m not feeling like doing nail art, I`ll usually wear a PixieDust so I still have something special on my nails. And I`m wearing Chyna as I`m writing this, which is why I was inspired to write this review.
1/12/2016
QT
-Hipsterville
-Not the polish for me
I was super excited to try my first PixieDust nail polish by Zoya in Chyna (since I adore reds), but I was really disappointed. I don`t like the texture, but the sparkle is nice. The staying power is the best, but I wasn`t really digging the color or the texture. I went ahead and applied a top coat to mine and it took about 2 or 3 swipes of the stuff since the glitter really absorbs it. I received compliments on it, but I am not liking none of it. I won`t be re-purchasing any of the PixieDust line.
Your Review of Chyna PixieDust - Textured
Back to top