Page top
Skip top navigation
Professional Accounts
Licensed salon & spa professionals can set up a Professional Account which entitles them to professional only pricing, professional only promotions and additional educational and marketing resources available to our salon & spa customers.
If you already have a Professional Account with us, please sign in below with your email and password in the "Sign In to My Professional Account" section.
To create a Salon - Spa Professional Account, please enter your email and a valid Cosmetology License in the section called "Create a Professional Account" below and click the "Create Account" button. You will then be asked for additional information.
Sign In to Your Professional Account
Create a Professional Account
Welcome!
Please Choose One:
Or
Back to top
feedback
tell us what you think!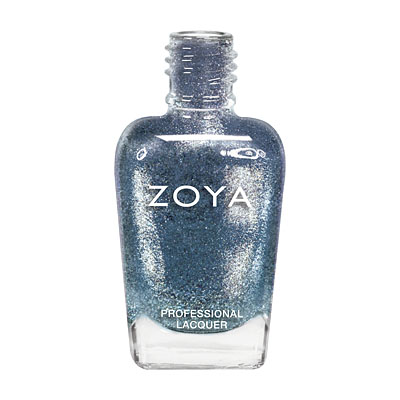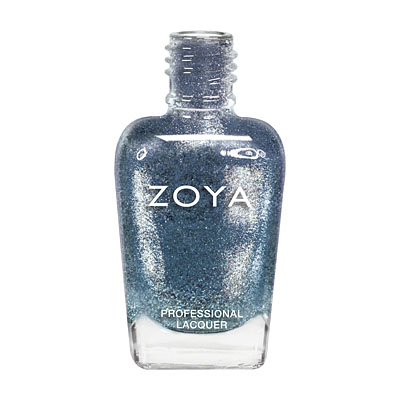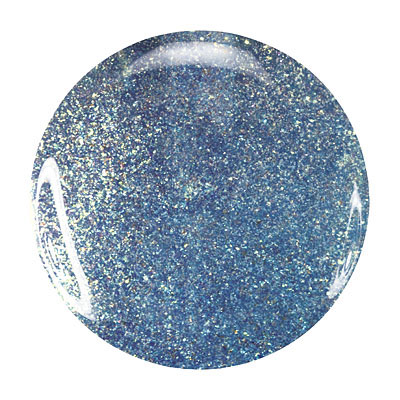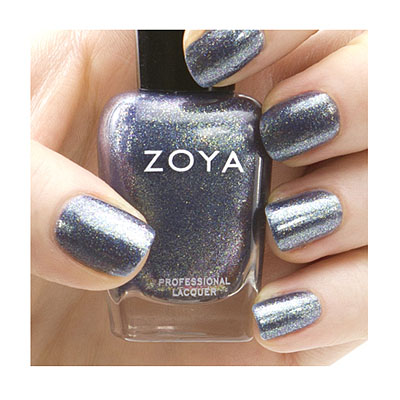 FeiFei by Zoya can be best described as a medium steel blue base with heavy gold and blue iridescent metallic sparkle. A truly unique sparkling iridescent blue that adds a magical look to the nails.
Color Family - Blue
Finish - Metallic
Intensity - 5 (1 = Sheer - 5 = Opaque)
Tone - Cool

For Best Results
Step 1: Clean the nail plate with Remove Plus ( Remove ) nail polish remover and nail plate cleaner
Step 2: Choose and apply the right base coat: Zoya Anchor for regular healthy nails or Zoya GetEven for nails with ridges
Step 3: Apply 2 coats of your favorite Zoya Nail Polish Color
Step 4: Apply a coat of Zoya Armor Top Coat
Step 5: Drop one drop of Zoya Fast Drops to the base of your nail bed
Following these 5 steps guarantees up to 14 days of wear on natural nails.
Shade Spotlight
Shade Spotlight Join our community - Tag your photos #EverydayZoya for a chance to be featured here!
View the Gallery
Ratings & Reviews
Summary:
8 Review(s)
Question(s) & Answer(s)
1/12/2017
SevenHillsGirl
-Not really blue
I love how this looks online but when I got it, I thought they sent the wrong color! It was gray! I put it on and it looked a little better than in the bottle but it`s a gray color, not a pretty sky blue like I thought.
5/20/2016
Kendall
-Orlando
-All-time favorite
The color is simply gorgeous, and it is easily my favorite (of all of my many, many polishes). I would describe it as a very metallic slate blue-gray with green and gold shine/sparkle. It`s beautiful when you`re inside, but it`s downright breathtaking in sunlight. Highly, highly recommend it.
10/8/2012
Becky
Zoya Nail Polish | FeiFeiHappiness in a bottle
Fei Fei is like a little bottle of happiness. It`s a smokey sky blue with multi-colored glitter. If it weren`t called Fei Fei I`d call it Over the Rainbow!
9/30/2012
Fia
Zoya Nail Polish | FeiFeiBeautiful Color
I LOVE LOVE LOVE this color. It`s got great dimension with a frosty yet warm look. Definitely in my top ten favorite polishes.
9/29/2012
Candace
Zoya Nail Polish | FeiFeiBuy FeiFei!
FeiFei is so pretty in the bottle but is so much better on the nail- One of my new favs for sure! I have been staring at my nails for 2 days!
9/22/2012
LishMay
Location-New England
Zoya Nail Polish | FeiFeiZoya FeiFei
A gorgeous color. Not quite silver, not quite lavender, not quite aqua. Super sparkly in a subtle way, if that makes any sense. I love that it`s unique, I haven`t found another quite like it. Highly recommend!
8/31/2012
Elizabeth
Zoya Nail Polish | FeiFeiGorgeous!
I just got FeiFei in the mail yesterday and put it on, and I can`t stop looking at it. It`s even more beautiful on your nail than in the bottle. Thank you Zoya!
8/21/2012
TiffanyJ
Location-Nevada
Zoya Nail Polish | FeiFeiFei Fei
My new go to color! Great season transition polish! Smokey blue with tons of multi color glitter. A sparkle wash...love!
Back to top