Page top
Skip top navigation
Professional Accounts
Licensed salon & spa professionals can set up a Professional Account which entitles them to professional only pricing, professional only promotions and additional educational and marketing resources available to our salon & spa customers.
If you already have a Professional Account with us, please sign in below with your email and password in the "Sign In to My Professional Account" section.
To create a Salon - Spa Professional Account, please enter your email and a valid Cosmetology License in the section called "Create a Professional Account" below and click the "Create Account" button. You will then be asked for additional information.
Sign In to Your Professional Account
Create a Professional Account
Welcome!
Please Choose One:
Or
Back to top
feedback
tell us what you think!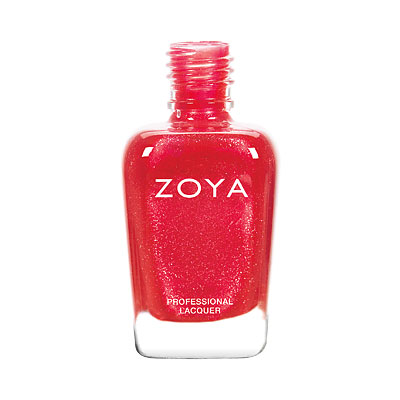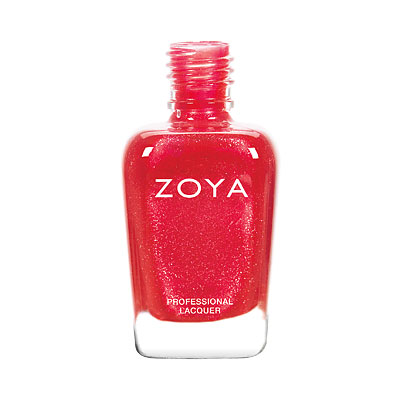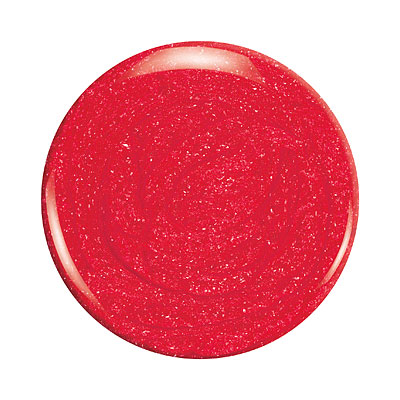 Gilda by Zoya can be best described as cool-toned, orange toned - magenta pink sparkling metallic. *Please note: Neon pigments may vary slightly from batch to batch.
Color Family - Pink
Finish - Metallic
Intensity - 5 (1 = Sheer - 5 = Opaque)
Tone - Cool

For Best Results
Step 1: Clean the nail plate with Remove Plus ( Remove ) nail polish remover and nail plate cleaner
Step 2: Choose and apply the right base coat: Zoya Anchor for regular healthy nails or Zoya GetEven for nails with ridges
Step 3: Apply 2 coats of your favorite Zoya Nail Polish Color
Step 4: Apply a coat of Zoya Armor Top Coat
Step 5: Drop one drop of Zoya Fast Drops to the base of your nail bed
Following these 5 steps guarantees up to 14 days of wear on natural nails.
Shade Spotlight
Shade Spotlight Join our community - Tag your photos #EverydayZoya for a chance to be featured here!
View the Gallery
Ratings & Reviews
Summary:
18 Review(s)
Question(s) & Answer(s)
12/9/2012
christina maria
Location-mi
Zoya Nail Polish | Gildabeautiful
I LOVE gilda! This is my favorite zoya polish, only need 2 coats....I do my nails every sunday. I am a hairdresser so all the shampoos wear on my polish.... but I rotate another color in between polishes but always use gilda every other week :) The picture & color spoon do the actual color no justice. The color is beautiful!
10/1/2012
mimmoo9
Location-Maryland (go O`s!)
Zoya Nail Polish | GildaWear Pink for October
October is breast cancer awareness month...so my nails are pink all month. LOVE THIS SHADE!!
8/23/2012
Ali
Location-NC
Zoya Nail Polish | GildaPleasantly Surprised
Although I`m not wild enough to wear this on my fingers, it`s been on my toes most of the summer. I keep coming back to it even though a co-worker told me I would regret ordering it. It`s not red at all like I see on the site, but definitely a fun, glittery hot pink. Subtle enough for an office pedi, but just barely. One of my faves.
6/24/2012
aycock56
Location-Atlanta, GA
Zoya Nail Polish | Gildaa BEAUTIFUL color!
I love the shade of this pink/berry/hot pink color. I love to use 2 coats of Ali and then put 2 coats of Gilda on my toes. It makes a bright metallic pink that is perfect for summer. This is definitely a summer fave!
4/30/2012
alisonjdavis
Location-NC
Zoya Nail Polish | GildaSparkly, Girly, Pink, and Fun
This is such a fun polish color. I am way too conservative to imagine putting it on my hands, but on my toes in the warm weather, it is super-fun and girly. Bright, bright fuschia-glittery-pink.
1/4/2012
Gatorgal
Location-Tennessee
Zoya Nail Polish | GildaCheery sparkle
Bold and sparkley. The perfect color to cheer you up during dreary winter days.
12/10/2011
cassie
Zoya Nail Polish | Gildagreat for summer
This is a great sparkle pink!
11/17/2011
Moira
Location-Maryland
Zoya Nail Polish | GildaNot opaque but gorgeous
Love the sparkles and the color, it`s my new favorite hot pink! It`s rated as opaque but it`s somewhere in the middle, in my opinion. I have a bruise on my nail bed (slammed finger in door - ouch!) and I could see it through 2 coats.
9/20/2011
bigfat_baby
Location-HNL
Zoya Nail Polish | GildaHot pink!
Gilda`s a perfect pink for summer! She`s hot, neon, bright, glittery and all around fun! Opacity in two coats.
8/3/2011
Ace
Location-La Jolla, CA
Zoya Nail Polish | GildaNot that exciting
Gilda was my least favorite of the Sparkle collection. It`s a fun polish and applies well but I swapped it.
7/18/2011
ava
Location-los angeles, ca
Zoya Nail Polish | Gildai love this!
this is a fantastic polish, so fun and sparkly. it makes me smile whenever i see it on my nails
7/3/2011
Christine
Location-Killeen, Texas
Zoya Nail Polish | GildaFirst Zoya polish
This is my first use of Zoya polish and I am very satisfied! I have been going to the pool the last 4 days and my polish has not chipped at all! Gilda is a very pretty color that goes with just about everything :) Good job!
4/26/2011
Holly
Location-Ohio
Zoya Nail Polish | GildaAwesome
This color is the perfect summer pink! It`s awesome on toes and sparkles so well in the sun!
2/25/2011
Courtney
Location-Deer Park, TX
Zoya Nail Polish | GildaRave
Gilda is so sexy! I took Gilda off after a week (my nails were still perfect, btw) to try on an Illamasqua nail polish and immediately took it off to put Gilda back on. She`s almost TOO pretty.
11/11/2010
Raina
Zoya Nail Polish | GildaGreat bold color!
love this shade! i was in a hurry and only did one coat, but the color was still bright and beautiful- a unique and sparkly pink.
8/23/2010
Deb
Location-Jackson Missouri
Zoya Nail Polish | GildaGreat Color!
As a new user of Zoya, this is one of my favorites. Goodbye OPI.
7/1/2010
Furbert
Location-USA
Zoya Nail Polish | GildaBeach toes!
Perfect for toes in sandals. So sparkly and girly and cute!
5/15/2010
LuluPT
Location-Los Angeles, Ca
Zoya Nail Polish | GildaZoya Gilda
Gilda is one of my favorites- super sparkly and slightly deeper pink than the website photo in natural light. I always get tons of complements when I wear any of the Sparkle Collection shades- they are very unique!
Back to top