Page top
Skip top navigation
Professional Accounts
Licensed salon & spa professionals can set up a Professional Account which entitles them to professional only pricing, professional only promotions and additional educational and marketing resources available to our salon & spa customers.
If you already have a Professional Account with us, please sign in below with your email and password in the "Sign In to My Professional Account" section.
To create a Salon - Spa Professional Account, please enter your email and a valid Cosmetology License in the section called "Create a Professional Account" below and click the "Create Account" button. You will then be asked for additional information.
Sign In to Your Professional Account
Create a Professional Account
Welcome!
Please Choose One:
Or
Back to top
feedback
tell us what you think!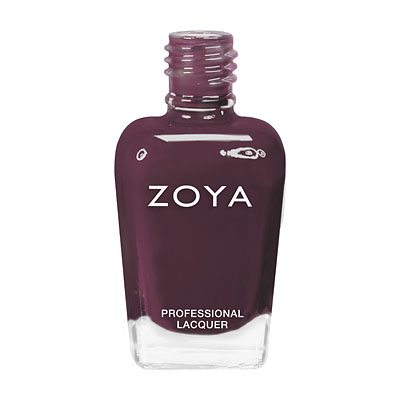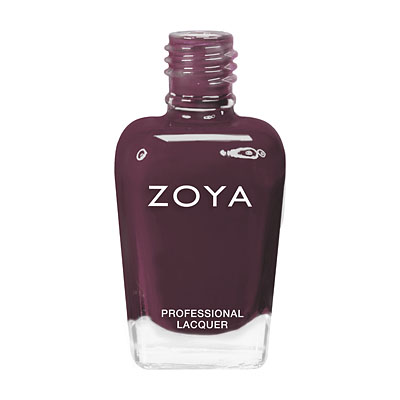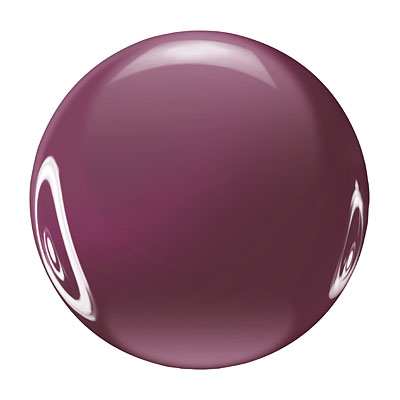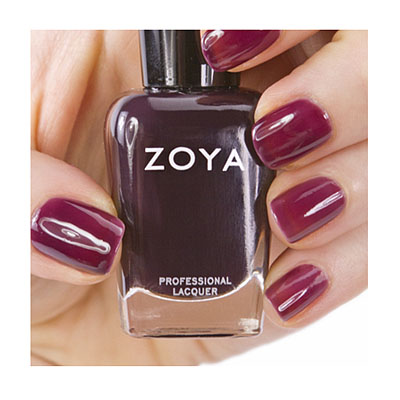 Katherine
Zoya Nail Polish
Katherine by Zoya can be best described as a sheer, dark, red-toned aubergine, oxblood with a buildable jelly gloss finish.The jelly gloss formula can be worn alone or layered to create an endless variety of custom colors.
Color Family - Red, Purple
Finish - Jelly
Intensity - 2 (1 = Sheer - 5 = Opaque)
Tone - Cool

For Best Results
Step 1: Clean the nail plate with Remove Plus ( Remove ) nail polish remover and nail plate cleaner
Step 2: Choose and apply the right base coat: Zoya Anchor for regular healthy nails or Zoya GetEven for nails with ridges
Step 3: Apply 2 coats of your favorite Zoya Nail Polish Color
Step 4: Apply a coat of Zoya Armor Top Coat
Step 5: Drop one drop of Zoya Fast Drops to the base of your nail bed
Following these 5 steps guarantees up to 14 days of wear on natural nails.
Shade Spotlight
Shade Spotlight Join our community - Tag your photos #EverydayZoya for a chance to be featured here!
View the Gallery
Ratings & Reviews
Summary:
6 Review(s)
Question(s) & Answer(s)
12/22/2012
tampa_life
Zoya Nail Polish | KatherineNot a fan of this color
I guess I didn`t read the discription but as the two previous posters have said, it is very sheer. I`m not a fan of putting 4 coats of polish on to get the color of the bottle. I`m not thrilled with the color. It does dry very shiny. But that is about the only thing about it that I like.
12/12/2012
Stef
Zoya Nail Polish | Katherinenot my favorite
This is the first Zoya polish I don`t like. It is so sheer that it looks spotty even with three layers. Plus, it takes really long dry. It`s not a good sign if after using it once I know it will just sit on the shelf because I don`t enjoy putting it on :(
11/16/2012
New Nail Fanatic
Zoya Nail Polish | KatherineLove the color, but ....
It`s tough to even this one out if you don`t want to go completely opaque. I love that it can be so sheer, but getting all my nails to look the same is a real challenge. I guess I just need more practice. I am wearing 3 coats right now and half my nails look more opaque than the others. I`ll try again, but I feel like application of this one (when not going for opaque/4 coats) takes some work.
9/24/2012
punzelda
Location-Raleigh, NC
Zoya Nail Polish | KatherineSheerly Gorgeous
This polish goes on sheer as a medium purple (not bright). You can layer it to be more opaque--four coats does that--but it`s prettier at 2 or 3 coats, where it looks subtle, sheer, and mysterious. This is my new favorite polish; I`m sure I`ll wear it all fall and winter.
9/22/2012
Stella
Zoya Nail Polish | KatherineGorgeous!
This is a very sheer color. The jelly gloss allows you to build your color to the shade you want. It dries super glossy. Absolutely gorgeous! Great for fall and winter
9/15/2012
melissafronckowiak
Location-Indiana
Zoya Nail Polish | KatherineCan`t get enough!!!
Katherine is amazing. She can be used beautifully on her own and adds all kinds of magic and punch when layered with other looks.
I like changing up my polish looks often, but don`t always have the time. Katherine is my favorite time-saving way to change up a look without having to remove a polish and start all over. I have tried her over about a dozen other Zoya polishes and have yet to find one look I DON`T like!
I only wish Katherine came along years earlier!!!
Back to top