Page top
Skip top navigation
Professional Accounts
Licensed salon & spa professionals can set up a Professional Account which entitles them to professional only pricing, professional only promotions and additional educational and marketing resources available to our salon & spa customers.
If you already have a Professional Account with us, please sign in below with your email and password in the "Sign In to My Professional Account" section.
To create a Salon - Spa Professional Account, please enter your email and a valid Cosmetology License in the section called "Create a Professional Account" below and click the "Create Account" button. You will then be asked for additional information.
Sign In to Your Professional Account
Create a Professional Account
Welcome!
Please Choose One:
Or
Back to top
feedback
tell us what you think!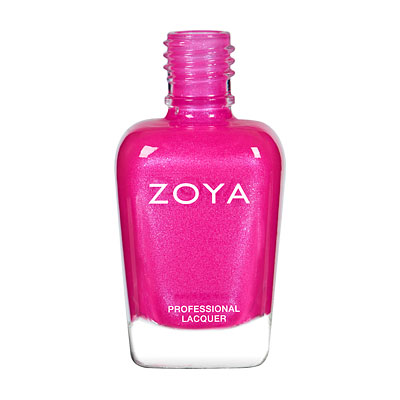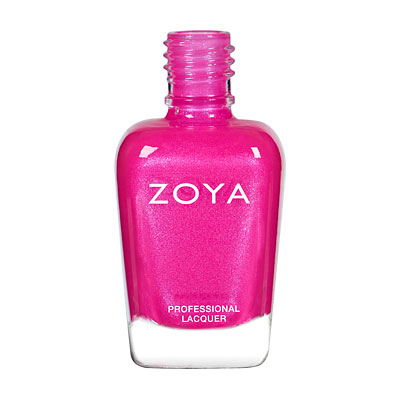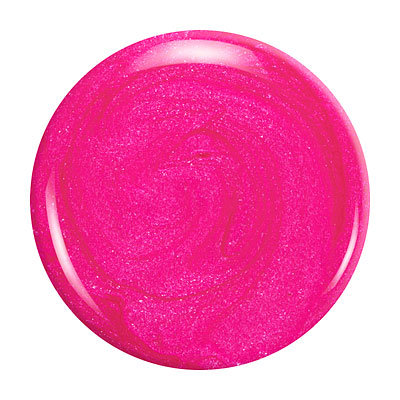 Kiki by Zoya can be best described as a vivid hot pink with strong blue-violet duochrome and flecks of silver shimmer. A fun shade for vibrant, noticeable nails.
Color Family - Pink
Finish - Metallic
Intensity - 5 (1 = Sheer - 5 = Opaque)
Tone - Cool

For Best Results
Step 1: Clean the nail plate with Remove Plus ( Remove ) nail polish remover and nail plate cleaner
Step 2: Choose and apply the right base coat: Zoya Anchor for regular healthy nails or Zoya GetEven for nails with ridges
Step 3: Apply 2 coats of your favorite Zoya Nail Polish Color
Step 4: Apply a coat of Zoya Armor Top Coat
Step 5: Drop one drop of Zoya Fast Drops to the base of your nail bed
Following these 5 steps guarantees up to 14 days of wear on natural nails.
Shade Spotlight
Shade Spotlight Join our community - Tag your photos #EverydayZoya for a chance to be featured here!
View the Gallery
Ratings & Reviews
Summary:
10 Review(s)
Question(s) & Answer(s)
2/12/2016
Ziggy
-Fort Myers, FL
-Kiki
The best color you ever made! Please do not disconttinue it. I get at least one compliment a day everywhere I go!
6/13/2012
Vega Vegan
Location-Southern NV
Zoya Nail Polish | KikiMucho Mucho Compliments
This is the ONLY color I wear. I receive at least one compliment on the color every day. Please don`t EVER discontinue it!
5/27/2012
kristel0106
Zoya Nail Polish | KikiKiki
My new favorite pink! This is so bright and vibrant, perfect for summer! This is a 2-coater with an easy formula. It dries a little matte because of the neon pigment, but some topcoat fixes that. This is a must-have!
5/10/2012
bluebirds_12033
Zoya Nail Polish | Kikisuper pink
great bright pink for the summer. Is a lot like Lola but has a subtle sparkle to it.
4/5/2012
Daisy
Zoya Nail Polish | KikiBRIGHT!
I thought this would be a little bit...less neon-ish. It is nice, just almost crazy bright.
6/19/2011
Lola
Location-Central Jersey
Zoya Nail Polish | KikiThe ULTIMATE pink!
Love this pink - Its cool undertone is extremely complimentary to my skin tone! Used it for my manicure and it is so beautiful -- Like, if Barbie had a favorite pink nail color, Kiki would definitely be it!... And I mean that in a good way! Originally purchased this for my daughters, but I will be wearing/loving it, too (and I am not usually a *pink* kinda girl!!!).
6/11/2011
Caw9
Location-Michigan
Zoya Nail Polish | KikiAwesome!!
Great color for summer!! Bright girly pink. Love it!!
4/28/2011
zephyra_007
Zoya Nail Polish | KikiLove this hot pink
This is the ultimate hot, sparkly pink. The application and wear is very good to excellent relative to my other Zoyas and high end brands.
1/13/2011
Gabby
Location-Delaware
Zoya Nail Polish | KikiAwesome Color!
If you love bright pinks then this is the nail polish for you! It goes on very nice with just 2 coats and lasts like 3 weeks when you add a top coat. I would highly recomend you buying this color.
12/30/2010
crm12608
Zoya Nail Polish | Kikikiki
this is such a great pink! it looks great with one coat and is a beautiful hot pink, girly color!
Back to top