Page top
Skip top navigation
Professional Accounts
Licensed salon & spa professionals can set up a Professional Account which entitles them to professional only pricing, professional only promotions and additional educational and marketing resources available to our salon & spa customers.
If you already have a Professional Account with us, please sign in below with your email and password in the "Sign In to My Professional Account" section.
To create a Salon - Spa Professional Account, please enter your email and a valid Cosmetology License in the section called "Create a Professional Account" below and click the "Create Account" button. You will then be asked for additional information.
Sign In to Your Professional Account
Create a Professional Account
Welcome!
Please Choose One:
Or
Back to top
feedback
tell us what you think!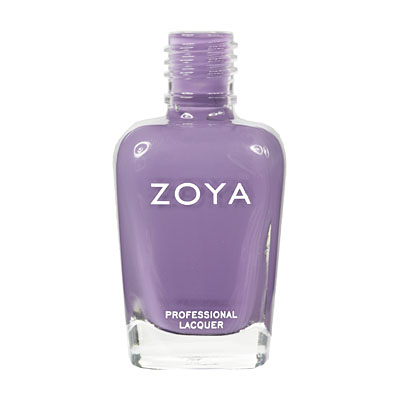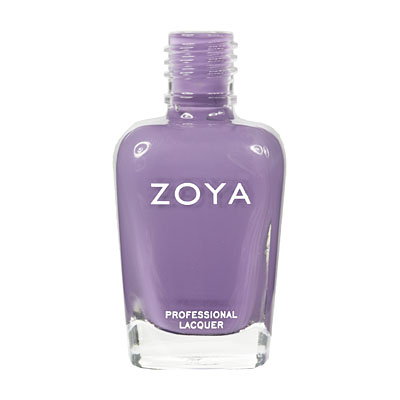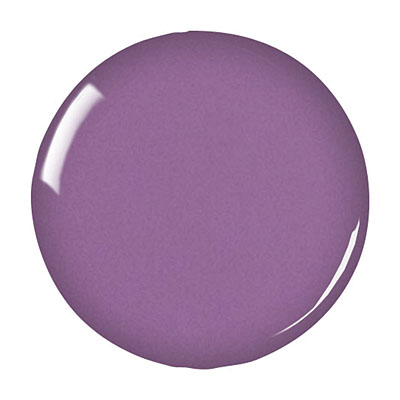 Malia by Zoya can be best described as a light, dusty cool toned violet-lilac creme. A fresh and feminine floral shade for spring.
Color Family - Purple
Finish - Cream
Intensity - 5 (1 = Sheer - 5 = Opaque)
Tone - Cool

For Best Results
Step 1: Clean the nail plate with Remove Plus ( Remove ) nail polish remover and nail plate cleaner
Step 2: Choose and apply the right base coat: Zoya Anchor for regular healthy nails or Zoya GetEven for nails with ridges
Step 3: Apply 2 coats of your favorite Zoya Nail Polish Color
Step 4: Apply a coat of Zoya Armor Top Coat
Step 5: Drop one drop of Zoya Fast Drops to the base of your nail bed
Following these 5 steps guarantees up to 14 days of wear on natural nails.
Shade Spotlight
Shade Spotlight Join our community - Tag your photos #EverydayZoya for a chance to be featured here!
View the Gallery
Ratings & Reviews
Summary:
7 Review(s)
Question(s) & Answer(s)
7/3/2012
lee
Location-Mantua, NJ
Zoya Nail Polish | MaliaBeautiful
A perfect purple for Spring and summer. I love it! A true lavendar in my opinion. A must have for the season!
2/26/2012
iLoVeNaiLjEwErLy!
Location-VA USA
Zoya Nail Polish | MaliaA Classy Purple
Subtle, but not too subtle. It`s light, but it`s not a lavender that goes unnoticed. The color is THERE, but not in your face. I like it when I want something more subdued, but definitely NOT boring!
3/25/2011
Debbie M
Location-New York City/Northern NJ
Zoya Nail Polish | MaliaLove it!
I`m a purple girl, and this is my favorite by far. As someone already said, it`s perfect for every season. I get compliments every time. Beautiful!
3/4/2011
Venetia
Location-Willow Springs, NC
Zoya Nail Polish | MaliaLove the color and application
First time purchasing Zoya. Love the color could of gotten away with one coat but applied 2 coats. Polish goes on smooth and looks great. My 12 year old daughter used Emme and for the first time did not have to clean her nails after applying polish. She even commented how much nicer and easier Zoya is to apply than OPI and China Glaze. We are both hooked. Great product!
2/24/2011
lmontgomery5
Zoya Nail Polish | MaliaAmazing Color!
This is a beautiful lavender purple that looks great for any season. I get compliments all the time when I wear this color on my nails. It is a great color compliment to my fair skin tone. Love Zoya!
12/30/2010
Whitney
Location-Cleveland, OH
Zoya Nail Polish | MaliaA Great Buy!
I was looking for a light, fun color to break up the monotony of the dark winter nail colors I`ve been wearing. Malia is a very flattering bright lavendar color against my fair skin. This was my first Zoya nail polish purchase. I used it with Zoya`s Anchor and Armor - and have had 3 days of nearly flawless wear (minus a little tip wear). 3 days is an eternity for someone like me who usually chips polish quickly! I will definitely buy more Zoya products.
6/10/2010
Brenda
Location-New York, NY
Zoya Nail Polish | MaliaGorgeous spring color!
I`ve been searching for that perfect shade of purple I could wear for spring/summer. This is it! =D The polish goes on smooth like butter and I used 2 coats to attain opacity.
Back to top