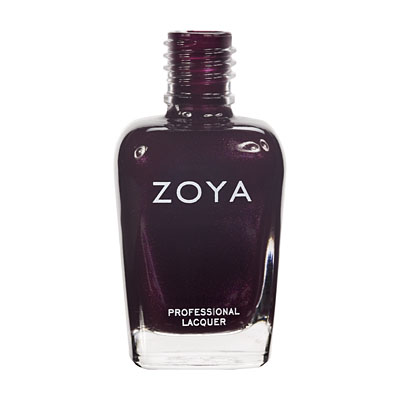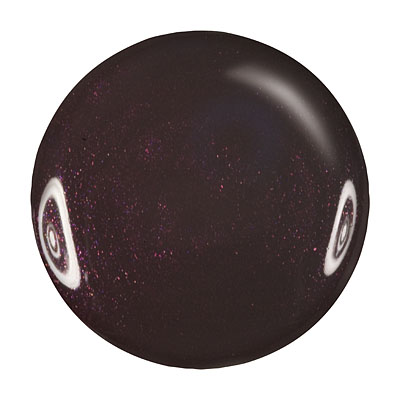 Description
Sloane by Zoya can be best described as a muted dark purple base with fine purple, red, pink and blue toned shimmer. The multi-toned shimmer lightens and adds interest to the vampy nail trend.
Nail Polish
Color Family:
Purple
Finish:
Metallic
Coverage:
2 - Coat Coverage
Tone:
Cool
Instructions
For Best Results
Step 1: Clean the nail plate with Remove Plus ( Remove ) nail polish remover and nail plate cleaner
Step 2: Choose and apply the right base coat: Zoya Anchor for regular healthy nails or Zoya GetEven for nails with ridges
Step 3: Apply 2 coats of your favorite Zoya Nail Polish Color
Step 4: Apply a coat of Zoya Armor Top Coat
Step 5: Drop one drop of Zoya Fast Drops to the base of your nail bed
Following these 5 steps guarantees up to 14 days of wear on natural nails.
Shade Spotlight
Shade Spotlight Join our community - Tag your photos #EverydayZoya for a chance to be featured here!
View the Gallery
Ratings & Reviews
4

Review

s

Please sign in to write a Review



punzelda
Location-Raleigh, NC
Consumer Review
Zoya Nail Polish | SloaneSloane Rocks
2012-08-27
This polish is opaque in 2 coats for me and I get loads of compliments on it. It`s my go-to polish all year, but it`s quite dark, so that might not be the case for everyone. Very long-wearing, as well.
Zoya Nail Polish | SloaneNot at all as on pictures or in the bottle;(
2012-02-21
I like Zoya polishes and colors but unfortunately this one is a disappointment. The picture shows a dark color with purple sheen. The bottle has a gorgeous dark purple sheen and specks in it. But on my nails it`s just very dark brown, not a single speck of purple or metallic! I tried to look at it in a daylight and articificial light: nothing! It`s a nice dark color but not more than that. Maybe I just got a bad batch? Or maybe I should try to scrape some sheen of the sides of the bottle somehow to mix it in the laquer? Disappointed...
SuperTofu
Consumer Review
Zoya Nail Polish | SloaneGorgeous & vampy
2011-05-12
I can`t tell you how flat-out gorgeous Sloane is. It`s very dark and vampy, but there`s also this a beautiful purple/bordeaux shimmery undertone that you don`t see until you actually apply it to your nails. It looks like a flat, boring-blah dark maroon from far away, and even the online photo does it no justice (and it looks *nothing* like the color spoon, which makes it look frosty/dusty -- which Sloane most definitely is not). But close up, it`s amazing, like tiny, hidden purple galaxies on your fingernails. It`s amazing. I can`t stop looking at my nails.
Vanessa
Location-Brooklyn, NY
Consumer Review
Zoya Nail Polish | Sloanelust @ first sight
2011-05-06
when you actually get the bottle the first thing you`ll say is, this doesn`t look like the bottle on the website but you will be proven wrong. the color once applied looks like the pic on the website but it also looks dark purple as well, go figure. it is a color that people stare at for a while b/c at first glance it appears dark brown, from a longer distance black but when you look at it you see the dark purple & dark brown. i love it, this will be one of my signature colors:) i call it my combo of dark brown & a weird dark purple
Add a Review
Review Guidelines
We want to publish your review.

Please avoid inappropriate language, personal contact information, other brands, and external links.