Professional Accounts
Licensed salon & spa professionals can set up a Professional Account which entitles them to professional only pricing, professional only promotions and additional educational and marketing resources available to our salon & spa customers.
If you already have a Professional Account with us, please sign in below with your email and password in the "Sign In to My Professional Account" section.
To create a Salon - Spa Professional Account, please enter your email and a valid Cosmetology License in the section called "Create a Professional Account" below and click the "Create Account" button. You will then be asked for additional information.
Sign In to Your Professional Account
Create a Professional Account
Welcome!
Please Choose One:
Or

tell us
what
you think!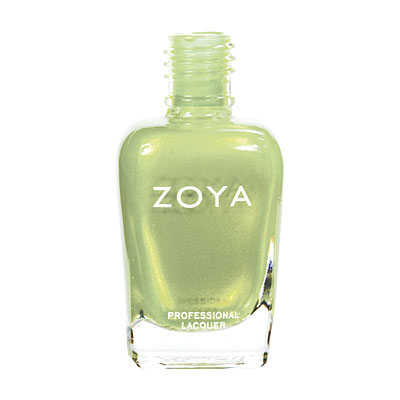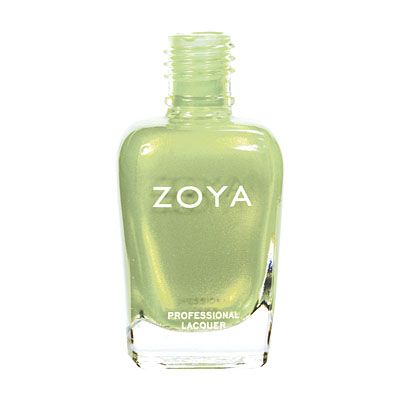 Tracie
Read Reviews(2)
Tracie by Zoya can be best described as a faded, yellow-toned pistachio green with delicate silvery shimmer for a frosted pearl finish. Great for a fresh-looking twist on vintage avocado green.
Color Family - Green
Finish - Metallic
Intensity - 5 (1 = Sheer - 5 = Opaque)
Tone - Warm

For Best Results
Step 1: Clean the nail plate with Remove Plus ( Remove ) nail polish remover and nail plate cleaner
Step 2: Choose and apply the right base coat: Zoya Anchor for regular healthy nails or Zoya GetEven for nails with ridges
Step 3: Apply 2 coats of your favorite Zoya Nail Polish Color
Step 4: Apply a coat of Zoya Armor Top Coat
Step 5: Drop one drop of Zoya Fast Drops to the base of your nail bed
Following these 5 steps guarantees up to 14 days of wear on natural nails.
Shade Spotlight Join our community - Tag your photos #EverydayZoya for a chance to be featured here!
View the Gallery
Summary:
2 Review(s)
Question(s) & Answer(s)
Ask a Question
4/23/2014
Zoey
-Washington, DC
Avocado green!
I never would`ve selected this color myself, but it came free with a makeup purchase. It goes on a beautiful avocado green that is perfect for spring, and I wear it more than I thought I would! Easy to apply and goes on smoothly as well.
5/22/2012
homefront4
Location-V
Zoya Nail Polish | TracieReally pretty color!
I have never tried Zoya before and went for the GMA special a month ago....Loved this color. I actually have gotten several compliments on this color and I am back online to order more!