Page top
Skip top navigation
Professional Accounts
Licensed salon & spa professionals can set up a Professional Account which entitles them to professional only pricing, professional only promotions and additional educational and marketing resources available to our salon & spa customers.
If you already have a Professional Account with us, please sign in below with your email and password in the "Sign In to My Professional Account" section.
To create a Salon - Spa Professional Account, please enter your email and a valid Cosmetology License in the section called "Create a Professional Account" below and click the "Create Account" button. You will then be asked for additional information.
Sign In to Your Professional Account
Create a Professional Account
Welcome!
Please Choose One:
Or
Back to top
feedback
tell us
what
you think!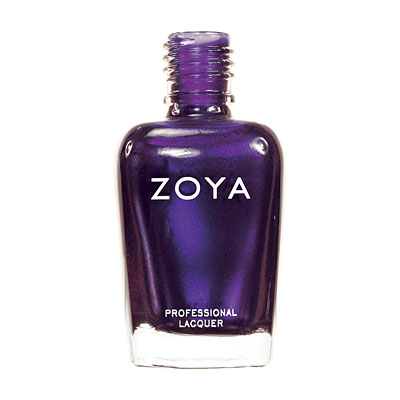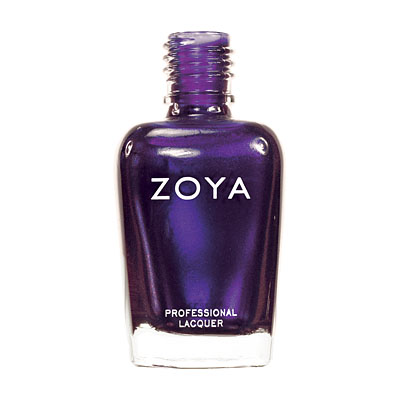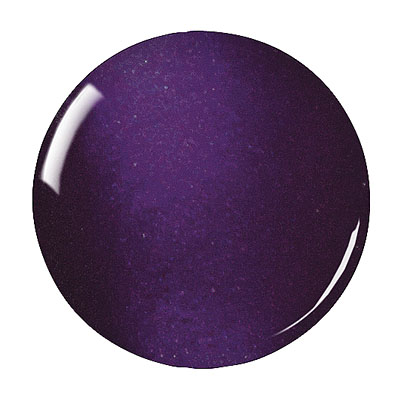 Yasmeen by Zoya can be best described as a dark blue-toned purple base with very strong red-toned medium purple shimmer and hints of gold duochrome.The ultimate complex purple for maximum drama.
Color Family - Purple
Finish - Metallic
Intensity - 5 (1 = Sheer - 5 = Opaque)
Tone - Warm

For Best Results
Step 1: Clean the nail plate with Remove Plus ( Remove ) nail polish remover and nail plate cleaner
Step 2: Choose and apply the right base coat: Zoya Anchor for regular healthy nails or Zoya GetEven for nails with ridges
Step 3: Apply 2 coats of your favorite Zoya Nail Polish Color
Step 4: Apply a coat of Zoya Armor Top Coat
Step 5: Drop one drop of Zoya Fast Drops to the base of your nail bed
Following these 5 steps guarantees up to 14 days of wear on natural nails.
Shade Spotlight
Shade Spotlight Join our community - Tag your photos #EverydayZoya for a chance to be featured here!
View the Gallery
Ratings & Reviews
Summary:
4 Review(s)
Question(s) & Answer(s)
7/11/2012
Ginevra
Location-Ohio
Zoya Nail Polish | Yasmeensophisticated shade
The picture of Yasmeen does not do this color justice, at least on my monitor. The red and gold undertones really shine in natural sunlight. A very sophisticated and complicated shade that should look extra nice in the autumn.
5/1/2012
1stepbunnies
Location-Chicago
Zoya Nail Polish | YasmeenYasmeen - Just beautiful
Yasmeen is so beautiful. Rich and deep but not black (not even close). A rich eggplant sheen color. No sparkle. Up close a little shimmer, which gives her a beautiful sheen. I want to compare her to Isla but Isla has a lot more shimmer. But the depth of the color is similar to Isla.
1/31/2011
MrsBeautyBug
Location-Tolleson, AZ
Zoya Nail Polish | YasmeenRich color
I love this color!! It is so rich and beautiful!!
5/14/2010
Styrch
Location-Springboro, OH
Zoya Nail Polish | YasmeenA Zoya Classic
Everyone tries to imitate Yasmeen but no one is like the original. Yasmeen is a gorgeous deep purple metallic that is super sexy. Works well with just about everyone's skintone. Great for any time of year, in my opinion.
Back to top