Page top
Skip top navigation
Professional Accounts
Licensed salon & spa professionals can set up a Professional Account which entitles them to professional only pricing, professional only promotions and additional educational and marketing resources available to our salon & spa customers.
If you already have a Professional Account with us, please sign in below with your email and password in the "Sign In to My Professional Account" section.
To create a Salon - Spa Professional Account, please enter your email and a valid Cosmetology License in the section called "Create a Professional Account" below and click the "Create Account" button. You will then be asked for additional information.
Sign In to Your Professional Account
Create a Professional Account
Welcome!
Please Choose One:
Or
Back to top
feedback
tell us what you think!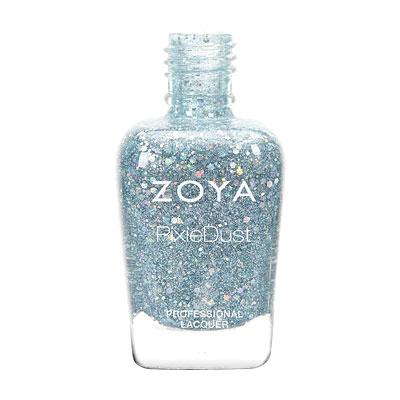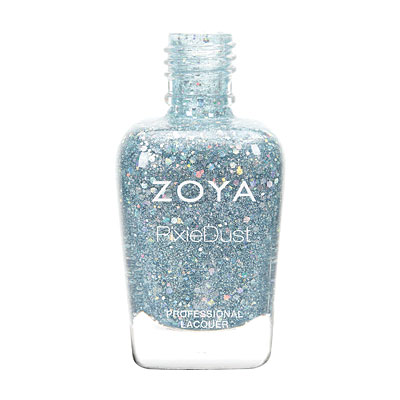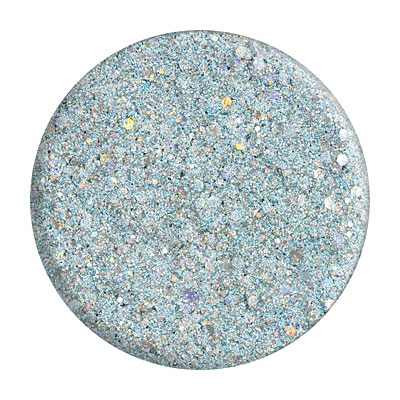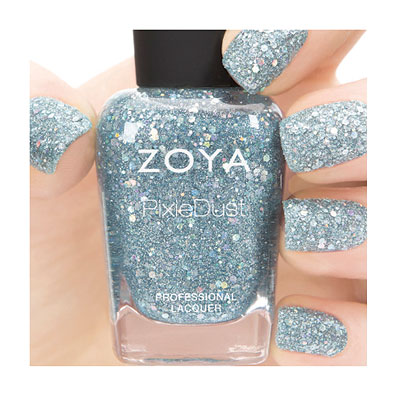 Vega - Magical PixieDust - Textured
Zoya Nail Polish
Add
Vega - Magical PixieDust - Textured
to :
Special PixieDust - Textured Instructions
Vega by Zoya can be best described as a blue opal sparkle, textured PixieDust - Textured with Mega Hex Iridescent Particles. Imagine the best-selling Zoya PixieDust - Textured formula amped up with larger glitter and the first ever holographic pixie p
Color Family - Blue
Finish - PixieDust - Textured
Intensity - 4 (1 = Sheer - 5 = Opaque)
Tone - Cool

For Best Results: The special PixieDust - Textured Formula is not intended for use with a base or top coat. Apply two coats of your favorite PixieDust - Textured shade to a bare nail prepped with Zoya Remove+. Wait for each layer to dry in between coats.
Shade Spotlight
Shade Spotlight Join our community - Tag your photos #EverydayZoya for a chance to be featured here!
View the Gallery
Ratings & Reviews
Summary:
5 Review(s)
Question(s) & Answer(s)
7/12/2018
bubblegum
-USA
-Great Color
I love this color...the sparkle is incredible...always paint my ring finger a sparkle polish...this one works well with lots of my colors...Zoya is the best...not tested on animals is a real big selling point for me...and the color choices are great
1/23/2016
Ann
-BEAUTIFUL
Out of the 4 polishes I ordered, this is my fave. It has dense evenly dispersed glitter, goes on easily and is very good even with one coat. Love it!
4/24/2014
jinxiaoqi
-FL
It`s really pretty and sparkly!!!
Love the nail polish!!!!! Pre-ordered right after I saw it on the website! Stick on the nail pretty long!
3/2/2014
R Meyer
-Chicago, IL
Beautiful
This polish is beautiful and sparkly, just like all the other pixie dust colors. It does come out looking more silver than blue, but it`s still beautiful.
2/24/2014
Sketch
-Utah
Really pretty!
One good coat should do -- WARNING: IT DOESN`T COME OFF EASILY. But, it is worth it. If you do more than one coat, do it as thin as possible because it dries quick and clumps easily if you`re not a nail technician as I am not.
Your Review of Vega - Magical PixieDust - Textured
Back to top