Page top
Skip top navigation
Professional Accounts
Licensed salon & spa professionals can set up a Professional Account which entitles them to professional only pricing, professional only promotions and additional educational and marketing resources available to our salon & spa customers.
If you already have a Professional Account with us, please sign in below with your email and password in the "Sign In to My Professional Account" section.
To create a Salon - Spa Professional Account, please enter your email and a valid Cosmetology License in the section called "Create a Professional Account" below and click the "Create Account" button. You will then be asked for additional information.
Sign In to Your Professional Account
Create a Professional Account
Welcome!
Please Choose One:
Or
Back to top
feedback
tell us what you think!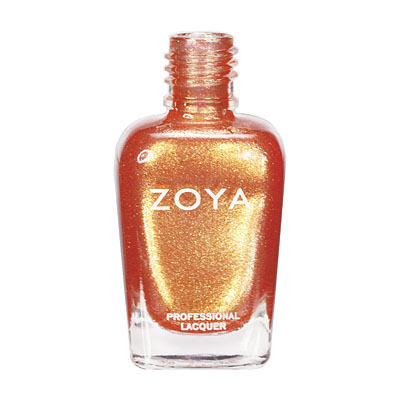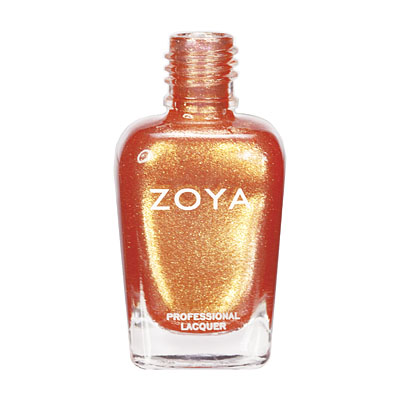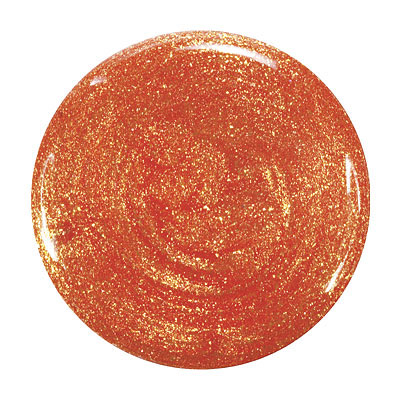 Tanzy by Zoya can be best described as a light, bright tangerine orange with yellow gold metallic sparkle.  A sunny orange that's easy to wear year-round.
Color Family - Orange
Finish - Metallic
Intensity - 4 (1 = Sheer - 5 = Opaque)
Tone - Warm

For Best Results
Step 1: Clean the nail plate with Remove Plus ( Remove ) nail polish remover and nail plate cleaner
Step 2: Choose and apply the right base coat: Zoya Anchor for regular healthy nails or Zoya GetEven for nails with ridges
Step 3: Apply 2 coats of your favorite Zoya Nail Polish Color
Step 4: Apply a coat of Zoya Armor Top Coat
Step 5: Drop one drop of Zoya Fast Drops to the base of your nail bed
Following these 5 steps guarantees up to 14 days of wear on natural nails.
Shade Spotlight
Shade Spotlight Join our community - Tag your photos #EverydayZoya for a chance to be featured here!
View the Gallery
Ratings & Reviews
Summary:
6 Review(s)
Question(s) & Answer(s)
11/29/2012
Megan
Location-Kansas City
Zoya Nail Polish | TanzyBeautiful and Long Lasting! Love this!
I wasn`t sure how I would like this color when I ordered it but I was so pleasantly surprised. It turned out to be a great choice! I always get compliments when I wear this color and I love to layer it over a red color for a burnt-orange look perfect for fall (I agree with other reviewers that it`s probably more sheer then it is rated). Also, I work in healthcare and somehow this is the ONLY polish that I can wear while working that actually lasts!
3/26/2012
peari
Location-Washington, D.C.
Zoya Nail Polish | TanzyTanzy is beautiful
This is a copper orange color that has almost a metallic shine to it. It looks great with my skintone. It has good coverage-I used 2 coats and it covered well. I`ve gotten several compliments. This is a keeper and will be a regular for me.
9/1/2011
LizSaysSo
Location-Boston
Zoya Nail Polish | Tanzy Tangy and Terrific!
There`s just no two ways about it: I love Tanzy! Normally, I hate oranges. I think most of them are obnoxious, and they don`t tend to flatter my ultra-pale skin.
But hold the phone! Tanzy is a burst of tangerine and copper shimmer, and it`s one of the best pedicure colors I own (and, trust me, I own some real keepers). Surprisingly, I could actually see myself trying to pull this off as a manicure, perhaps around either Halloween or even Thanksgiving.
It plays really well with my fair skin, but I think it might be even more beautiful on my darker friends. I`ll have to force them to try it!
Tanzy went completely opaque in three coats, but it was certainly passable at two. I compulsively add a third coat to any shimmer to ensure even coverage of the sparkle, and Tanzy was flawless at three.
Overall, I found Tanzy to be a wearable showstopper!
7/17/2011
sonialena
Location-California
Zoya Nail Polish | TanzyA great sparkly orange
This is a fun color. I have caramel-colored skin and it just looked fabulous. A great color with great sparkle.
4/23/2011
StacyJ
Location-Kalamazoo, MI
Zoya Nail Polish | TanzySunshine Fun!
This polish just makes me HAPPY!! I agree that it should be rated a 3 opacity, not a 4 but that`s actually one of the reasons I like this one so much. Because it`s not terribly opaque you get a lot of depth in the sparklies! It also looks more golden on my nails and less orange than the picture. I absolutely LOVE this color!
4/11/2011
Sara
Zoya Nail Polish | TanzyNot bright enough
I like how sparkly this polish is, but it`s not terribly opaque. It becomes mostly opaque after at least 3 coats, but it`s not as dark as it looks in the bottle. I think next time I will try it on top of a regular bright orange polish.
Back to top