Professional Accounts
Licensed salon & spa professionals can set up a Professional Account which entitles them to professional only pricing, professional only promotions and additional educational and marketing resources available to our salon & spa customers.
If you already have a Professional Account with us, please sign in below with your email and password in the "Sign In to My Professional Account" section.
To create a Salon - Spa Professional Account, please enter your email and a valid Cosmetology License in the section called "Create a Professional Account" below and click the "Create Account" button. You will then be asked for additional information.
Sign In to Your Professional Account
Create a Professional Account
Welcome!
Please Choose One:
Or

tell us
what
you think!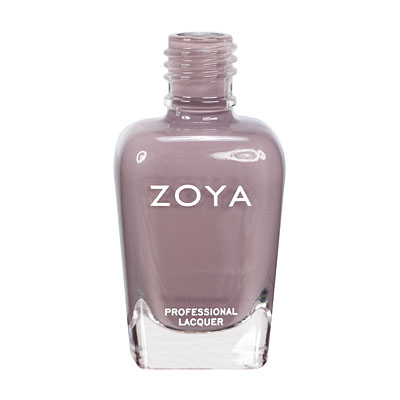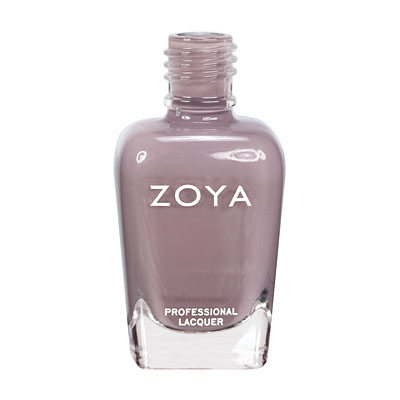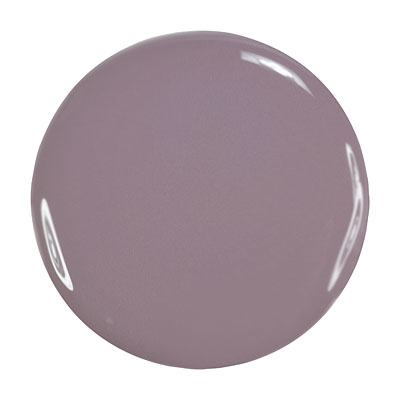 Jana
Read Reviews(14)
Jana by Zoya can be best described as a medium nude putty creme with grey, mauve and purple tones. Definitely not your plain old nude, this one's edgy but still appropriate.
Color Family - Nude, Grey, Mauve
Finish - Cream
Intensity - 5 (1 = Sheer - 5 = Opaque)
Tone - Cool

For Best Results
Step 1: Clean the nail plate with Remove Plus ( Remove ) nail polish remover and nail plate cleaner
Step 2: Choose and apply the right base coat: Zoya Anchor for regular healthy nails or Zoya GetEven for nails with ridges
Step 3: Apply 2 coats of your favorite Zoya Nail Polish Color
Step 4: Apply a coat of Zoya Armor Top Coat
Step 5: Drop one drop of Zoya Fast Drops to the base of your nail bed
Following these 5 steps guarantees up to 14 days of wear on natural nails.
Shade Spotlight
Shade Spotlight Join our community - Tag your photos #EverydayZoya for a chance to be featured here!
View the Gallery
Summary:
14 Review(s)
Question(s) & Answer(s)
Ask a Question
1/16/2016
K
-USA
-The perfect taupe
Not too dark nor too light, with a slight milky-ness to add interest to the color. And it is yet another One Coat Wonder from Zoya. Fully opaque in one coat, I didn`t even bother with a second coat.
11/13/2012
sonja.bachl
Location-Switzerland
Zoya Nail Polish | JanaVery Nice
The color is more gray than it looks on the Internet and in the bottle, but is applies perfectly and I do like it.
9/18/2012
Bestmonica
Location-North Brunswick, NJ
Zoya Nail Polish | JanaMedium smokey purplish color
I have to agree that this polish does not look like the bottle, but it is different from Petra and Kelly. It`s like a light version of Petra and a little more appropriate for a conservative work environment. My best description is that dried Jana is very similar in color to Petra in the bottle, Check out that image and it will be more accurate with respect to what you can expect from dry Jana. Still, it`s beautiful and I love it. Just don`t expect pinkish - it`s not at all. The only reason I gave 4 stars is b/c the pics are a bit misleading. The color is great.
2/17/2012
Jules
Location-NC
Zoya Nail Polish | Janathe perfect cream
I LOVE this color! I would agree with the other reviewers who comment that is more of a grey polish than a pink color, but that`s exactly what I was hoping for. This color looks fabulous on fair skin. I couldn`t stop admiring it once I had it on.
11/16/2011
Andi
Zoya Nail Polish | JanaNot even close to the color on swatch or bott
This color is almost exactly Petra. Looking at the bottle, it looks like the most perfect shade. It looks like no OTHER shade in the range. But going on, it`s Petra. Or even Kelly, but it definitely isn`t as described. I carry every single shade Zoya makes in my salons and this is very frustrating.
10/23/2011
Melissa--ATL
Location-Atlanta, Georgia
Zoya Nail Polish | JanaJana is lovely!
Just applied two coats of Jana to my nails and I`m in love! Cannot stop looking at this beautiful color that compliments my light skin tone so well. It is the perfect smokey mauve with gray. It might dry darker than shown on the bottle image, but still does not disappoint. You knocked this one out of the park, Zoya. LOVE your products.
10/11/2011
Washington DC
Location-Washington DC
Zoya Nail Polish | JanaJana-too muddy
I thought this would be sort of a dusty mauve or lilac, but this color is neither. It`s much more gray than I expected. I put it on my fingernails once and it didn`t look very good so I took it off. I`ve worn it on my toes, but it just isn`t very pretty.
10/8/2011
kate.kleinberg
Location-MN
Zoya Nail Polish | JanaNice color, but much darker than anticipated
I would have rated this polish a 5/5 if the color on the website more accurate depicted the true color of Jana. While it came out darker than I had anticipated, I am in love with the color and it goes well with my fair skin. Great coverage with 2 coats.
9/25/2011
NotJana
Location-Southern California
Zoya Nail Polish | JanaNot the Color online or the spoon
I loved this color online and called and spoke to an agent, who described it also as what appears on the color spoon and photo online. Good thing I went and tried it on at the store. It is nothing at all like the photo of the swatch or color spoon. I totally think they must have filled the bottles wrong, or labeled them wrong, after reading everyone else`s comments about having the same issue. Much darker and purplish in real life, like the Petra photo (Petra in real life is darker too, but not as different than the online photo).
I think Zoya needs to do some quality control on this one and see what went wrong.
9/19/2011
m&mlover
Location-Chicago
Zoya Nail Polish | JanaPlease send more!
Just got the Smoke & Mirrors collection last week and Jana was the first color to sell out followed by Petra & Jem. Why are you backordered on this shade????? I have a line of customers waiting to buy it.
9/19/2011
merleskaya
Location-STL
Zoya Nail Polish | JanaDarker on the nail than in the bottle...
espcially with two coats, but still very beautiful. Looks more brown upon application, but the mauve tones really come out once dry. I usually wear very pale tones on my fingers, so this is a departure, but that`s exactly what I`m looking for this fall. It will look especially stunning against my charcoal grey clothes.
9/7/2011
lawchic10
Location-Florida
Zoya Nail Polish | JanaJana??
I have to agree with the other reviewer that the Jana I received is nothing like what is pictured on my monitor, on the model for the Smoke and Mirrors line, or in the Zoya printed color guide. What I received is a lovely color, but dark and grey. Nothing pink, nude or beige about it-- its more inky wet cement in color than "medium nude putty cream with grey, mauve and purple tones." I contacted customer service and sent pics-- they claim what I received is indeed Jana, but in person it looks much more like Petra (both how Petra looks online, and in the color guide) as well as fits the description of Petra. Again, the color is nice, but nowhere near what was expected. And yes I know Zoya now sells color spoons to help prevent this very situation, but this one is way off!
9/4/2011
mommyrkr
Zoya Nail Polish | JanaNot the color that appears
This color is much darker and more purple in real life than it appears. It is very much like Petra...so much so, wonder if they got the wrong name on the bottle. Disappointed that it is not as appears, would still like to find that color....
It is a pretty color however, but it is anything but "nude".
8/9/2011
vail247
Zoya Nail Polish | JanaNot Happy
Bought this color hoping it would be more pinky like the color appeared on my monitor. I know it`s not supposed to be an exact match, but the color I received is not even close! It looks exactly like Petra. Not thrilled with the color but giving it two stars because of the excellent formula.