Professional Accounts
Licensed salon & spa professionals can set up a Professional Account which entitles them to professional only pricing, professional only promotions and additional educational and marketing resources available to our salon & spa customers.
If you already have a Professional Account with us, please sign in below with your email and password in the "Sign In to My Professional Account" section.
To create a Salon - Spa Professional Account, please enter your email and a valid Cosmetology License in the section called "Create a Professional Account" below and click the "Create Account" button. You will then be asked for additional information.
Sign In to Your Professional Account
Create a Professional Account
Welcome!
Please Choose One:
Or

tell us
what
you think!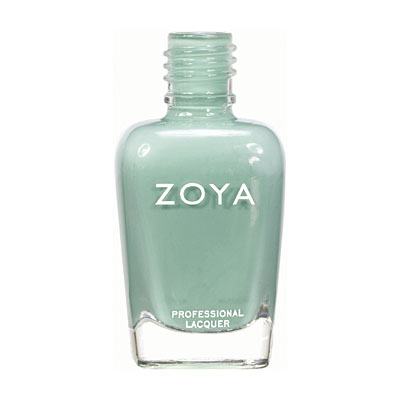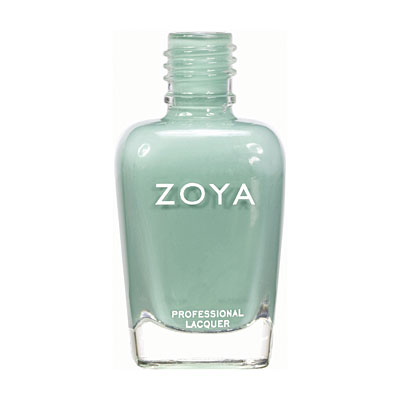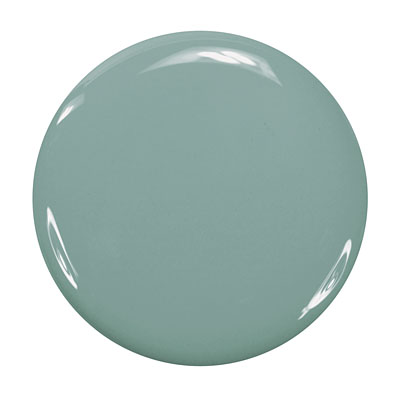 Wednesday
Read Reviews(6)
Wednesday by Zoya can be best described as a faded dirty medium turquoise with green undertone and an opaque cream finish. A very stylish shade with a funky yet easy to wear vintage look.
Color Family - Blue, Green, Teal
Finish - Cream
Intensity - 5 (1 = Sheer - 5 = Opaque)
Tone - Warm

For Best Results
Step 1: Clean the nail plate with Remove Plus ( Remove ) nail polish remover and nail plate cleaner
Step 2: Choose and apply the right base coat: Zoya Anchor for regular healthy nails or Zoya GetEven for nails with ridges
Step 3: Apply 2 coats of your favorite Zoya Nail Polish Color
Step 4: Apply a coat of Zoya Armor Top Coat
Step 5: Drop one drop of Zoya Fast Drops to the base of your nail bed
Following these 5 steps guarantees up to 14 days of wear on natural nails.
Shade Spotlight Join our community - Tag your photos #EverydayZoya for a chance to be featured here!
View the Gallery
Summary:
6 Review(s)
Question(s) & Answer(s)
Ask a Question
6/9/2014
catherine.vieth
-Lovely bluey-teal
A blue-green kind of teal, dries slightly darker than it showed up (on my screen--could be different on another screen). I`ve yet to find someone who this color doesn`t look good on. Unconventional, sure, but two coats (or one thick one) looks good.
9/26/2012
Raina
Zoya Nail Polish | WednesdayI Love Wednesday
Hands down one of my favorite Zoya polishes. A unique shade of creamy teal/turquoise that applies super-easy. I highly recommend!
9/22/2012
Gabbie
Location-Florida
Zoya Nail Polish | WednesdayThis is the color that turned me onto Zoya!
I originally saw a post on facebook from a friend about Zoya- And this color instantly caught my eye! I waited for the collection to be released and ordered it right away. It really is a beautiful color for summer! I wore it on my toes while on vacation to Sanibel Island, FL and my fiance still associates the color with the trip. Anytime I wear it, he brings up how much fun we had, haha.
6/3/2012
itsmeket
Location-Ma
Zoya Nail Polish | Wednesdaynail polish
The color is just like it shows on the site. It glides on nice and looks pretty.
5/4/2012
Debbie
Zoya Nail Polish | WednesdayVery pretty!
Wednesday jumped out at me right away because of its softness and unique color. It is far more beautiful in person! I have a large nail polish collection, and I love that Wednesday looks nothing like anything I already have. I look forward to wearing it a lot this summer. Very pretty!
4/5/2012
le
Zoya Nail Polish | WednesdayFinally!!
Love this jade/turquoise shade and thrilled to finally see a new shade from zoya. Too many hot pinks, purples etc. Fantastic!!!